Oh, the dead of the off-season… the proverbial calm before the impending storm. The sole period of time that exists where we can furiously spit all of our fiery takes for the upcoming fall of football, and no one can factually tell us that we are idiots. "This quarterback couldn't hit the broad side of CJ Anderson, this coach's ass is burning hotter than the last time you had sketchy Mexican food." Etc.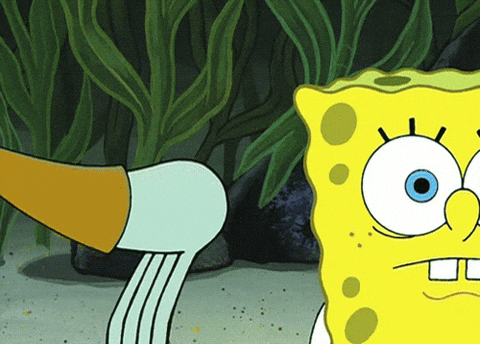 Typically, we don't encounter this much derriere debate, but I suppose I'm feeling a certain type of way today, as it is both my last day of work before vacation and National Stick Your Tongue Out Day.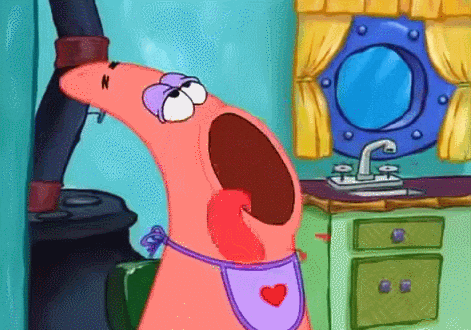 If you're one of my loyal twitter followers, you know that I find tremendous joy in creating sports memes through the use of SpongeBob screen caps. If SpongeBob and sports don't make you happy, either separately or as an indestructible team, then there is something astonishingly wrong with you, and you should stop continue reading, and prepare to have your mind altered for the better. Today, on this ridiculously boring, football-less Friday in July, I present to you my 2019 team-by-team NFL season preview, demonstrated specifically via SpongeBob.
Also, after seven months of blogging, I have just now discovered that you can change the color of the text. So uh, I experimented a little. I'm sorry if you're colorblind and can't fully absorb the magic of this blog. Luckily, you can still read! Unless you're Morris Claiborne. At least he won't know I'm making fun of him.
Arizona Cardinals
If they had a dollar for every inch shorter that Kyler Murray is than the every-bit-of 5'9″ girl writing this blog:
Atlanta Falcons
Julio Jones deciding between another hot-and-cold fantasy season and one that you can actually justify spending a high draft pick on:
Baltimore Ravens
Lamar Jackson and RGIII showing up to Week 5 in Pittsburgh to witness Trace McSorley take down the Steelers and prove himself as the Ravens' one true savior:
Buffalo Bills
Josh Allen will certainly not endure a sophomore slump while being joined by earth-scorching backfield duo of Shady McCoy and Frank Gore:
Carolina Panthers
Cam Newton after he realizes that veganism didn't heal his shoulder:
Chicago Bears
What every kicker in the Bears' atrocious kicking competition sees when they look at the uprights:
Cincinnati Bengals
Young, flustered, and doe-eyed Zac Taylor trying to get the team out of the near never-ending era of Marvin Lewis:
Cleveland Browns
The film room after Baker and Odell watch game tape of themselves:
Dallas Cowboys
The inevitable state of Jason Garrett's seat:
Denver Broncos
John Elway trying to get Joe Flacco and Drew Lock to get along after Joe said he doesn't care about being a mentor because he knows it could get him benched even quicker than he already will be:
Detroit Lions
Matt Patricia when the Lions actually win a playoff game (in his very big tease of a dream):

Green Bay Packers
Owners purging themselves of the McVay coaching tree kool-aid so that they're cleared out for another year of chugging Aaron Rodgers' bullshit: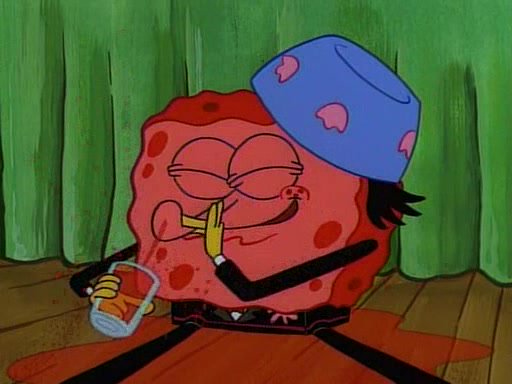 Houston Texans
Trying to beef up the offensive line so that Deshaun Watson doesn't actually split in two this year after getting sacked 62 times:
Indianapolis Colts
Darius Leonard proudly boasting his first Pro Bowl invitation even though the Colts still missed the Super Bowl again:
Jacksonville Jaguars
Nick Foles giving himself a little (actually huge) confidence booster before he takes the field for his first time as "the guy" at quarterback:
Kansas City Chiefs
Patrick Mahomes longing for the good old days once Tyreek Hill is (eventually) (hopefully) kicked to the curb with Kareem Hunt:
**Edit: I published this 0.69 seconds before the NFL publicly confirmed that if there's no video, it didn't happen. I will keep my meme the same with high hopes.
Los Angeles Chargers
No one:
Chargers fans: I just know it — THIS is finally our year!!!
(Ah, well, I guess "Chargers fans" also equates to "no one," sooo…)
Los Angeles Rams
Current and future state of Todd Gurley's knee:
Miami Dolphins
When Josh Rosen is trying to enjoy the wild life in Miami surrounded by women and… some substances… but then Fitzmagic's dad bod gets the nod Week 1:
Minnesota Vikings
Kirk Cousins parading through the streets of Minneapolis when he sees the team's first Sunday Night Football game on the schedule:
New England Patriots
How every player and coach will sleep at night after a September loss knowing that they'll end up back in the Super Bowl anyway:
New Orleans Saints
Saints fans as soon as a minimally questionable call is made or one is missed against them:
New York Giants
What Eli Manning's deteriorating body will need to resemble in order for the Giants to start Daniel Jones:
New York Jets
Le'Veon Bell in the locker room after every game even though the Jets just lost again:
Oakland Raiders
Antonio Brown looking for a new bad teammate to blame in his new city, when it just so turns out…:
Philadelphia Eagles
The team's nutritionists trying to ensure that Carson Wentz doesn't injure another vertebrae, ligament, etc.:
Pittsburgh Steelers
Big Ben rolling into training camp before he makes his annual decision on whether or not to rock the fat face for the upcoming season:
San Francisco 49ers
Making sure Jimmy G is alive after that porn star touched him and turned him into gold he tore his ACL in Week 3 and ruined his first true chance to take the reigns of an offense:
Seattle Seahawks
When DK Metcalf tries to run his first non-go route:
Tampa Bay Buccaneers
Bruce Arians (the pride of York, PA) in his office on a Monday after Jameis Winston's third straight game with four interceptions when he remembers that he could've avoided this nightmare by just staying joyfully retired:
Tennessee Titans
Mike Vrabel screaming at chronically injured Marcus Mariota, telling him that he'd cut off his own dick to win a Super Bowl and yet his sissy quarterback is worried about a little elbow soreness:
Washington Redskins
The free giveaway for the fans upon entering each game:
SupCaroline
SpongeBob = Football, Patrick = Me:
48 MORE DAYS UNTIL NFL FOOTBALL!