Today marks the first day of August, and that means one thing — if you don't have your bikini body in tip-top shape by now, you're screwed. Just kidding (but not really, because I was not loving my lack of preparation on vacation last week), it actually means that NFL training camps are in full swing, preseason begins tonight, and the breaking news is flowing through the interwebs just as swiftly as Trevor Lawrence's luscious locks.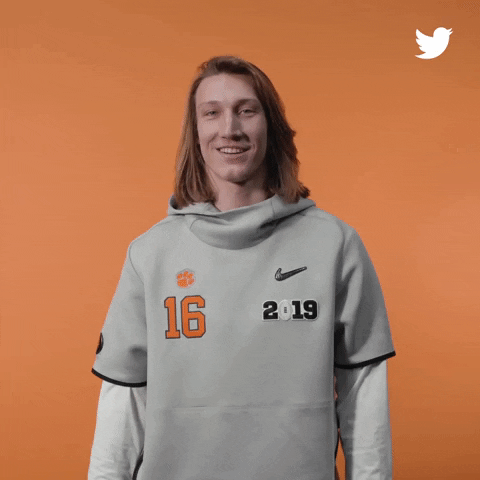 When I took a few minutes out of my daily life filled of raw materials, machine time, and scrap, all things that unfortunately have nothing to do with football, and read some of these "top stories," I could only muster a yawn, maybe two. The one thought that consistently popped into my head was a nice, sarcastic "You're kidding." 
This took me back to a time in college, during my time on the swim team, when this caught on as our girls team's second-most used phrase (right behind "Literally, I can't") for whatever reason. Any time we experienced a minor inconvenience (so basically just breathed) or needed a response during a conversation we didn't care to participate in (think "That's crazy"), it's what we said. And then drove it into the ground even further than I did my swimming career.
In this scenario, it's mostly just a nicer way to say "no shit, Sherlock." I would've titled this blog as such, but then my parents probably would've gotten upset because they think I swear too much. Hey mom, where do you think I learned to do that? If it's any consolation, you taught me very well. It's hard to be good at swearing, and I believe that I can hang with the best of 'em.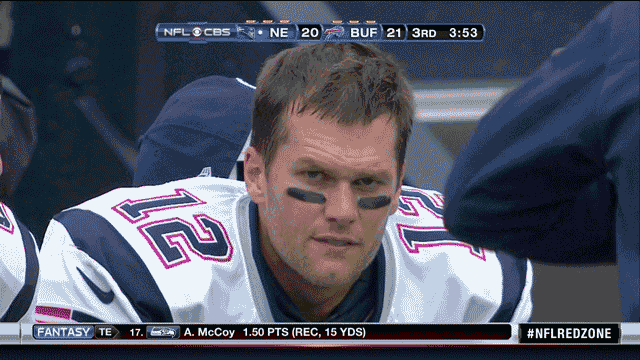 Anyway, preseason is about to begin, and it's time to fire off the last of your indisputable hot take predictions before the season is… **biggest smile and deepest refreshing breath you could possibly imagine** …officially underway. With all the boring headlines floating around right now, my opinions may seem a bit fiery in comparison, but I think you'll agree with my sentiments.
A.J. Green is hurt? You're kidding.
The headlines are rolling, and unfortunately for Bengals perma-injured receiver A.J. Green, the ankles are rolling even harder. Not ten minutes after I finished watching a segment on NFL Network where he was talking about how great the team could be if everyone stayed healthy for Andy Dalton (suuure, that's the problem), tragedy struck in the form of a sprained ankle.
But can it be labeled a tragedy if you'd seen it coming from a mile away with a blindfold on? Does Andy Dalton know all of Green's dirty secrets, and force him to get injured every year so that he has a built-in excuse? Can't wait for the record-smashing contract extension. It's a shame, because he's an extremely talented, seemingly good guy… But A.J. Green, third significant injury in three years? Out for the first few weeks of the season? You're kidding.
RGIII is hurt? 
Ah, the dreaded right thumb fracture. Don't worry though, he'll bounce back — he always finds a way into the emergency QB room. Look for his return to be announced via Instagram story in the following weeks. Or the comments section on a photo. Possibly his wife's! You never know with that silly guy.
The least shocking part about this fragile quarterback sustaining yet another injury in his career is that he didn't do it while forgetting he hasn't been at Baylor for awhile and attempting to run. He hit his hand on a linebacker's helmet. I'm not sure which would have been worse.
Speaking of keeping us on our toes, at least he spiced it up a little this time. All those ligament tears were getting a little repetitive. Not a considered any team's legitimate starter in several years, but still managing to get the job done? You're kidding.
The Ravens are running Lamar Jackson into the ground? 
Speaking of injured Ravens quarterbacks, look for another, coming to a field near you! When Lamar Jackson officially replaced Joe Flacco last season, it became apparent that the Ravens would be installing a completely new offense for the dual-threat (hold for laughs) quarterback.
When asked about Jackson's pitch count for the upcoming season, John Harbaugh instructed us to "take the over," specifically in reference to Cam Newton's career high 139 rushing attempts. Jackson has already surpassed this number in a partial season, so as an accountant and person with at least some semblance of a brain, I can assure you that the math checks out on this one. I'll even tiptoe a little further out onto this branch and say that you should keep Trace McSorley's inevitable reign (no, I will not stop talking about this until he is out of the NFL) in your tickler file…
Because if Lamar Jackson takes on too much wear and tear this season, my response will be a lackluster "You're kidding."
Cam Newton shouldn't have played hurt?
As the Panthers began to collapse midway through last season, it became very apparent that their playoff hopes were quickly diminishing. Along with them went the strength of Cam's shoulder. Trying to be the manly man leader (eh, tough to say with those weird outfits) that he strives to be, Cam played through this injury as if his team actually had a chance to go on some sort of post-season run. So you mean to tell me that the guy who posts Instagram captions like this…
…thought that this made physical, fiscal, and football sense? You're kidding.
The Titans aren't worried about Derrick Henry's injury?
Currently, the Titans have slotted an absolute monster of a human being in their running back position, and early into training camp, he's been held back by the ever-nondescript "lower leg injury." I get a lower leg injury every day when I clumsily bang my shin into something and you don't see me complaining when I have to walk 100 feet from my car to the office. Derrick Henry, the 6'3″, 250-pound animal, could probably run with one leg and still average a better YPC than AAF all-time touchdown scorer Trent Richardson.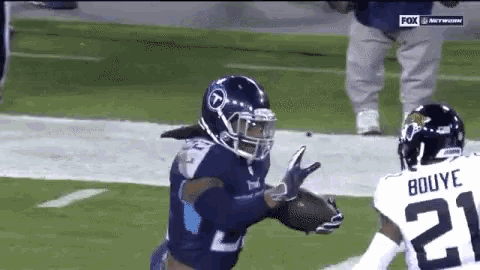 Plus, he didn't break 58 yards in a game until Week 14 last year, and no one seems to care. The Titans aren't worried about him being healed in time for then? You're kidding.
Tyreek Hill is growing as a human being?
After his "alleged" domestic incident and subsequent drama, there's nowhere to go but up. Somehow, he's scooted by without punishment by the league, (not that any of us should be shocked at this point) and will attempt to "grow as a human being" this season. From what it sounds like in the leaked audio, he couldn't possibly shrink into any smaller of a man (plus he's short), so of course he's going to grow. Literally the only thing he has to do to clear this very low bar is not be an awful person, and it's growth for him. Plus, what's he supposed to say — he's gonna go ~allegedly~ break some more arms?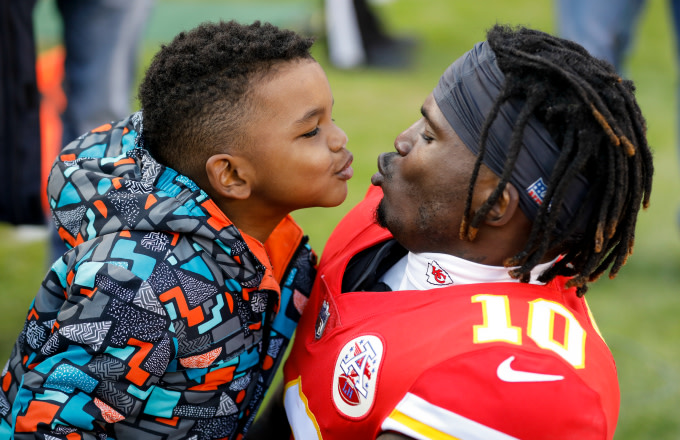 Only Ndamukong Suh is allowed to do that. Time to "grow up" at age 25? You're kidding.
Ryan Fitzpatrick is leading the Dolphins' QB battle?
The guy who goes by "Fitzmagic?" Has started for what seems like every team in the NFL? Will give you an electric four weeks before turning into the much older and richer reincarnation of Christian Hackenberg? Got a 49 on the Wonderlic like the Harvard nerd he is, but could pull off this look out of nowhere?
Really, he's showing up the 22-year-old kid who's had his self-esteem torched into a depressing pile of dust over the past ten months and once had a hot tub in his dorm room?
You're kidding.