Since I have a strong penchant to be overly honest with strangers on the internet, I'll be frank — I was never one of the "popular" kids growing up (which is probably good, since most of them have already been engaged/married/divorced several times by now). I had a few different groups of friends at school, but mostly hung out with the girls on my club swim team. And even then, I stuck out as a bit of an oddball. Using the phrase "a bit" may be a rare case of me being too nice to myself.
I'll spare you from a sob story, since I've already penned the blog detailing how I was a lonely, miserable sack for half of college. Even after you escape that, making friends as an adult is nearly impossible, especially when you spend all of your time on twitter/obsessing over sports.
Over the past year, I've made over 2,000 (not to brag) internet friends that I enjoy chatting with/getting trolled by/receiving creepy DMs from/etc. But it wasn't until this past weekend, when I placed my first-ever sports bets, that finally, I could confidently say that I'd earned my seat at that coveted cool kids' table. If only those awkward, pimply middle schoolers could see me now.
Sports betting recently became legal in Pennsylvania, and I've never felt the need to bother with obtaining a bookie. However, football season is here, and so is the FanDuel Sportsbook app (#NotAnAd, but I'm willing to begin the conversation), so I dove in headfirst in Week 0 — which, since I may be the best bettor of all time, did not equate to the amount of money I won on Saturday.
As a huge fan of Barstool, I am constantly immersed in sports betting content, but had never experienced the tremendous highs and brutal lows for myself. Often, I wondered if the elation and pain were truly as great as they were portrayed. My parents have warned me that my addictive personality (thanks a lot for that one, Dad) sets me up for failure, so I was out to prove them wrong from the jump.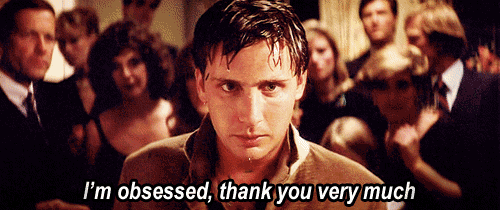 For example, one time I saw a guy in Chipotle that I thought was even hotter than their tomatillo red-chili salsa, so I found his apartment and watched him sleep for three months straight.
Just kidding.  If I gave you real examples, you'd never look at me the same way again. But you get the idea, right? "No Caroline, we're extremely confused and concerned now."
Anyway — while I'm very aware of who I am, this also includes my nerd smarts. Sure, I'm an accountant, not a statistician, but we're going to ignore that and pretend I'm going to be even better at this than Jeopardy James. With my hot start fiercely blazing a trail towards degenerate dominance, who's to say I won't be?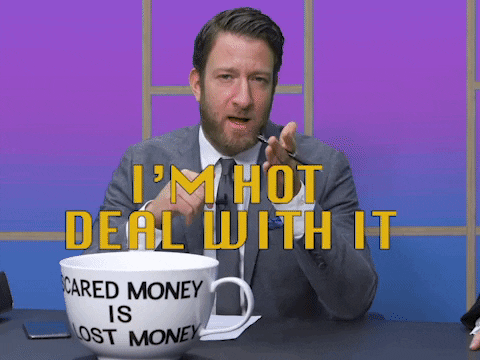 When I assumed my position at 7 PM that Saturday night, in my designated spot on the couch that I once sat in for a week straight after I quit my job (this could explain my neck pain), I had absolutely no idea what I was about to endure. I've been on pins and needles, desperately awaiting the return of football, so of course, I would have watched the game regardless, but sans rooting interest.
Instead, I plopped down on that sunken-in couch, anxiously chewing gum and giving myself a stomach ache, screaming at the television any time either team made a big play or was in danger of scoring. Redzone turnovers? Thought my mom was gonna make me leave the room and watch alone in the basement.
"You're like, violent." -Mom

"She bet on the under! Man, now I sort of wish I'd bet on this…" -Dad**
**Stay tuned to see if I can get my dad hooked and turn my house into a flaming pit of gambling despair. Then again, he paid for my last vacation, so it's unlikely to be worth the risk…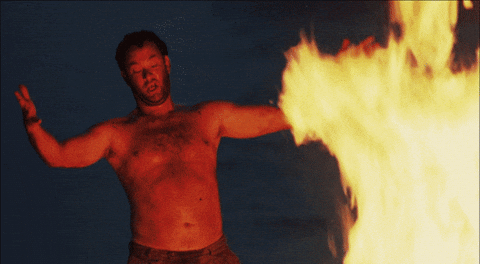 After a few hours of tangling and un-tangling of stomach knots (partially from all the gum), I'd already decided that there was no turning back on the dangerous path that I'd taken my very first step. Even if the over hit that night, I reassured myself and anyone who would listen that the money wagered was more than worth it for the three-and-a-half hour exhilaration I'd experienced. Turns out, I didn't even need to spinzone:
In case you did poorly on the Wonderlic (looking at you, Rashan Gary), 20+24 = 44. 44!!!! First bet of my life, and I came that close to losing it. Before that, the last rush I had of such magnitude was when "GRANT HALEY… WILL SCORE!" It probably would have been more recent than that, but we keep losing to Ohio State by one point. So it's mostly a lot of cursing while in a state of crushing numbness.
That play was pure euphoria, and reliving it still makes me cry every time, but this jubilation on Saturday didn't even have anything to do with my own team! So naturally, once I was able to gather my emotions, I was left no choice but to cannonball right back into the madness. How could I brush off a 1/1 hot streak? It would be rude to all the degenerate gamblers out there that are currently buried in a pile of massive debt from doing exactly what I was about to do. This courageous show of strength was not just for my own benefit.
Upon further review, I probably should have just bet the over, like a normal person, so I could have gone to bed earlier than 2:30 AM, but what fun would that have been? (She asks herself after having gone to bed at 8 PM the following Tuesday, still trying to recover from this poor decision.)
Let the record show that I'm not a drug gal (another reason why I'm not was previously not a cool kid), but boy, why do drugs when you can watch Khalil Tate get tackled on the 1-yard line as time expires and he's trying to tie the game? Depending on how out of hand this addiction gets, it's waaay cheaper than the hard stuff.
Put that in a syringe and inject it straight into my veins. Doctors typically don't comment on their fit for drug usage, but I've been told my veins are great for drawing blood, so I'm sure that's basically the same thing.
This thrilling sequence of events has all led to me listening to a college football podcast a few days later, hearing that taking UCLA +2.5 vs. Cincy is a lock, and deciding to go even further than that and take them at +115. In Chip Kelly I trust.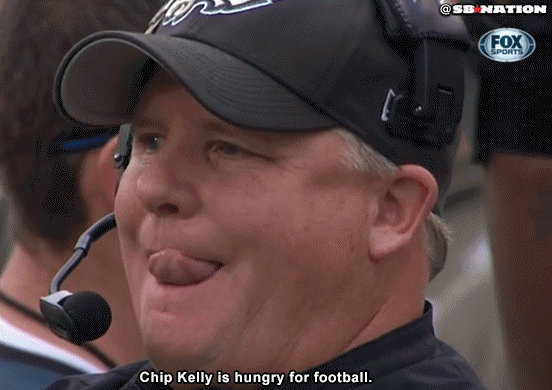 I realize that there are tons of games on tonight, and winning money is always exciting, but for now, I'm only going to bet on games that I can watch, so that I can let them decrease my life span over a period of several hours instead of just ripping it off like a band-aid when I check the score later. Please join me on twitter to watch the fiasco unfold.
Many are asking if I will be betting on Penn State's first game on Saturday vs. Idaho. The line is at 37.5, and I'm not sure I know enough about what this team will look like in their first game action to pull the trigger on a massive blowout just yet. I'll save that for when I eat too much buffalo chicken dip before the game.
I will never know enough about Idaho football, as I did not know they had a football team until this year's schedule came out, and that's just too much catching up to do.
That being said, I did place a bet on Penn State to win the Big 10 at +1100. So if you're trying to follow a winner, get that one in quickly, before our young, spry offense and  electrifying defense start kicking ass, taking names, and bringing those odds below 0. (Yeah you heard me.)
Whether you decide to listen to my nonsense sage wisdom or not, enjoy yourself this weekend, and every football-filled one after it. If you'll be in Happy Valley and can supply me with free alcohol, slide in the DMs. I'll do my best to stay coherent enough to read them and locate you.