If you haven't noticed, or if you're new around here, allow me to catch you up to speed: for as long as I can remember, I have possessed a certain fascination with the art of the name. Albeit an identifier that is not influenced by genetics whatsoever, a name can oddly tell a lot about a person.
My captivation runs so deeply that once, to de-stress after I thought I failed a test (actually got 100 — I was that smart but annoyingly self-doubting bitch in your class), I sat down with my phone and started brainstorming for my future children. History has it that one dark day, I regrettably lost that phone and list of carefully crafted names to the treacherous depths of my toilet. Luckily, I've since discovered an even cooler hobby of scrolling through the spellbinding names of football players all across the country. Also (luckily?), no one is giving me any children in the foreseeable future.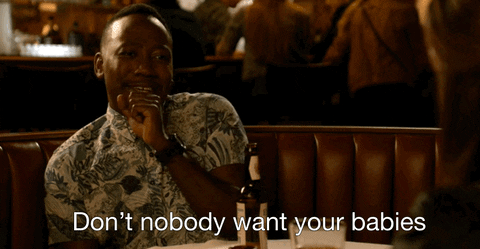 After compiling the results of my extensive research for yet another insightful report on the matter, it appears that if you want your son to play quarterback at the collegiate level, giving him a name that sparks some intrigue could correlate to a greater chance of success. Since I plan on retiring early, specifically off of my quarterback of an unborn son's fortune, this was an important pattern for me and my future yacht to discern. At the very least, maybe someday a random girl on the internet will write a blog about how incredible of a job I did naming him. Highest form of a compliment that exists, if you ask me.
Obviously, the first name is what I have control over, and while a poor last name won't break a kid's ability, it could perhaps make it. I'm hunting that Russell Wilson money, though, so if the love of my life's last name is Smith*, I'm going to have to adopt and leave him in the dust. Bixler is an excellent last name. One of my friends used to call me "Bitchler," but it was a term of endearment. And also accurate.
*Let the record prominently show that I would not reject Vikings rookie tight end, Irv Smith Jr.
Anyway, it would probably be a shame to let my dad's football genes go to waste, so I guess I may need to swallow my pride and procreate with someone I actually like. (Also s/o to my mom's genes — she's very pretty and quarterbacks have to be hot.) But that all sounds like something that makes too much sense to happen in never-ending absurd chain of events that have haphazardly strung together to form my life.
Long story short, there are 71 days until college football, and I can already feel the chill that will soon run down my spine as I watch the 2019 Penn State Nittany Lions run out of the tunnel for the first time. Several young players must step up this season, including a handful of true freshmen. (Naturally, our top recruit's last name is Smith. Great.) So in today's edition of name dissection, we will be breaking down some of the best new names in college football that could be gracing your ears as early as this upcoming season.
The Monarch of Monikers is back.
Jacob Conover, QB, BYU – This sounds like he's trying to pretend he has a comb-over in order to establish himself as a veteran leader, which is an appreciable (and slightly mocking) effort from a clueless freshman that probably has an annoyingly luscious head of hair.
I googled his picture after writing this. I told you I'm psychic. He's already practicing for his future.
Jordan Slocum, QB, Hutchinson CC – Sure to have a long lasting career.
Blaze McKibbin, QB, Fresno – Blazing (actually didn't try that) a furious path towards becoming the NFL's first Four Loko sponsor. "Four Loko — if it doesn't kill you, neither will Khalil Mack."
Gavin Screws, QB, Troy – This guy fucks.
Kale Edwards, QB, Montana – Gotta appreciate the commitment to the TB12 Method straight of out high school. Don't really wanna see a morose draft day dad bod like this ever again even though you have to imagine you will every year until you die.
Not Tom, you. Robots are forever. Although, he drinks so much water you think it would short-circuit his wires at some point. Anyway…
Brian Gagg, QB, ECU – Gagging is an improvement over choking, no? (Not trying to make an inappropriate joke for the first time in my life — please don't get mad at me for going off-brand. It's a serious question about quarterback performance.)
Beau Lombardi, QB, Army – One part in working towards a goal is to see it or say it as often as possible. That's why I got "Barstool Sports" tattooed on the inside of my eyelids.
John Rhys Plumlee, QB, Ole Miss – Doesn't it feel like a trade is incomplete if a Plumlee isn't involved? If anything, he's got an illustrious career as trade bait ahead of him.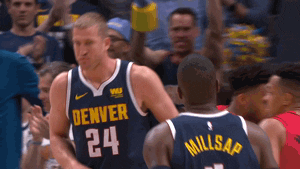 Knowledge McDaniel, RB, Marshall – Knowledge is power. I don't think Francis Bacon was referring to trucking Conference USA linebackers when he said this, but he also let Shakespeare cuck him by taking credit for many plays that he actually wrote, so I don't really care about what this dork has to say.
Cal'von Harris, RB, uncommitted – If he can't find love with a college football team, at least his DJing career is under control.
Devvin Gitchuway, WR, uncommitted – He doesn't have a home yet, but I have a feeling he usually gets what he wants.
Puka Nakua, WR, Washington – If you didn't own a puka shell necklace at some point, you weren't cool. Period.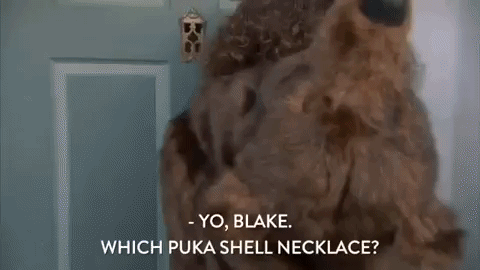 Marlin Mayo, WR, uncommitted – Fish lathered in mayonnaise sounds pretty hard to tackle.
Demetrius Wigfall, WR, uncommitted – Haven't the youths coined some phrase about their wig falling off when something exciting happens? Good company to keep.
Keon Zipperer, TE, Florida – Never wanna be the guy caught with your fly down. I would know. Brett Favre would know better.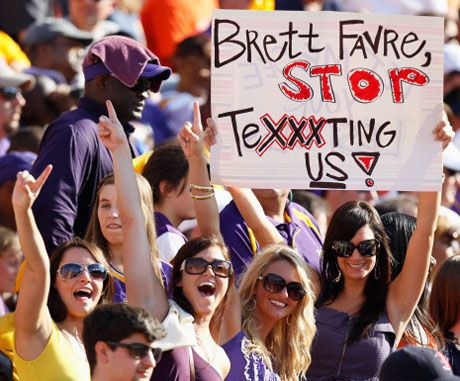 Wakely Lush, TE, Stanford – It would be a crime for the most Cali name that has ever existed (and yes, he's from there) to end up anywhere but San Diego after college. For his sake, I hope the Chargers move back.
Jeramy Passmore, DE, Indiana – Kids these days are always looking for the easy way out to success. Refreshing to see someone who is daring his opponents to challenge him.
Steven Faucheux, DT, Purdue – Will Purdue beat Ohio State again this year? Faucheux.
Gaige Hill, DT, Toledo – I met this kid at a tailgate a couple years ago and gave him an entire speech on why he should go to Penn State. Despite what his first name suggests, he clearly got an inaccurate reading on the awesomeness of his environment.
Lacarea Pleasant-Johnson, CB, Utah – What a compliment of a last name! I don't think too many of us women are going around dishing that one out.
Storm Duck, CB, UNC – Will he be able to overcome the shortcomings of his kind's past?
Litchfield Ajavon, S, Notre Dame – Some of those inmates on Orange is the New Black were nightmare fuel. Remember the name of their prison?
Christian Archangel, S, LA Tech – Very easy to spot on film from the combination of his glistening halo and wings.
Anfernee Orji, S, Vanderbilt – Mean Girls references always play. So much so that I nearly missed out on a chuckle at his last name.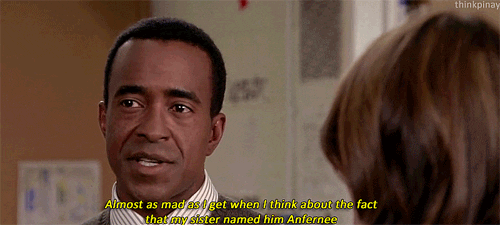 Dallas Gamble, ATH, South Alabama – Name literally translates to "Amari Cooper," who's been on a sharp upwards trend lately.
Denver Light, OLB, Penn State – Name literally translates to "Colorado's brightest holiday tradition." Sure beats watching the Raiders shellack the Broncos, like some of us subjected ourselves to on last Christmas Eve.
Boone Bonnema, OLB, Western Michigan – No joke here. This is a fantastically alliterated name and I wish it belonged to me. I send him nothing but my absolute best.
Toughest Titles to Overcome:
Jeremiah Fails, WR, Western Kentucky – Early prediction for most dropped balls of the 2019 season.
Shitta Sillah, OLB, Boston College – The only thing worse than wetting the bed is shitting it. Or on the window sill? Do not rely on this kid to contain Travis Etienne or get any sort of pressure on Trevor Lawrence (not that anyone can really do that).