Rejoice, NFL fans! The 2019 season schedule has been released/leaked throughout the week before the official reveal of the highly necessary televised programs. And when I say "highly necessary," it's not with a sarcastic tone, for once in my life. After my tease of a trip to Penn State last weekend, I need football, and I need it now. You're out of your mind if you don't think I sat there with my eyes glued to my TV on Wednesday night, trying to determine which week I'd start crying because I was experiencing Nick Foles withdrawal (answer: previously revealed when it was announced that the Eagles play the Jags in preseason week two).
Although I spend my Sundays in the fall attempting to keep tabs on every football game, if you watch every game, you don't watch one. FOX always selects "America's Game of the Week," but usually chooses poorly:
There are also a few prime time games each week, but last year we ended up with the 49ers under the lights approximately seventy-three times, so those games cannot always be trusted either. Even on the off chance that the experts turn your attention towards the correct games, they're certainly not telling you specifically where to direct that short attention span of yours.
To mend this problem, I have thoughtfully selected one must watch game for all seventeen weeks of the NFL regular season. I'm going to give you the story lines that no one is telling you about, but you need to know. You can thank me when the season is over. Or, if all of the match-ups are eye-burning and snooze-inducing, hopefully you've completely forgotten that this blog ever graced your screens (unless you think I'm an outstanding writer and would like to pay me for my work — the Venmo is open @CarolineBixler).
Week 1: Giants @ Cowboys, 4:25 PM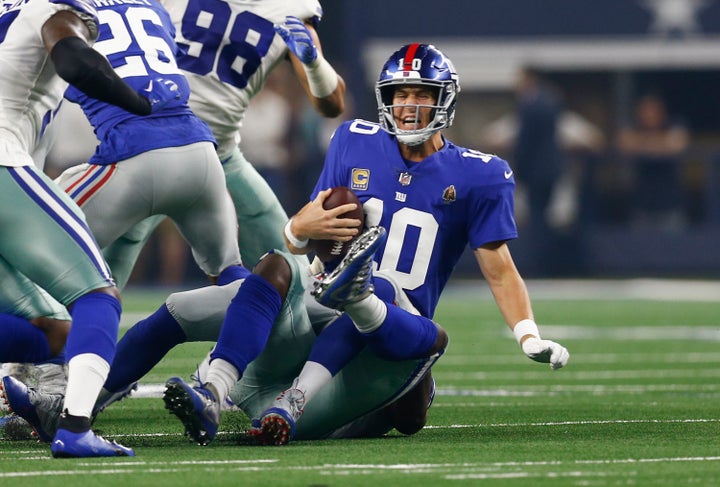 For what must be the first time since the inception of the NFL, the Giants and Cowboys are not squaring off on Sunday Night Football on opening weekend, which is certain to throw them ALL out of sorts. As it stands, I am predicting a combined seven interceptions (maybe knock that down to six if Archie Manning allows the Giants to start a rookie QB) and a record number of flies in Eli's trap (starting status notwithstanding).
Week 2: Jaguars @ Texans, 1:00 PM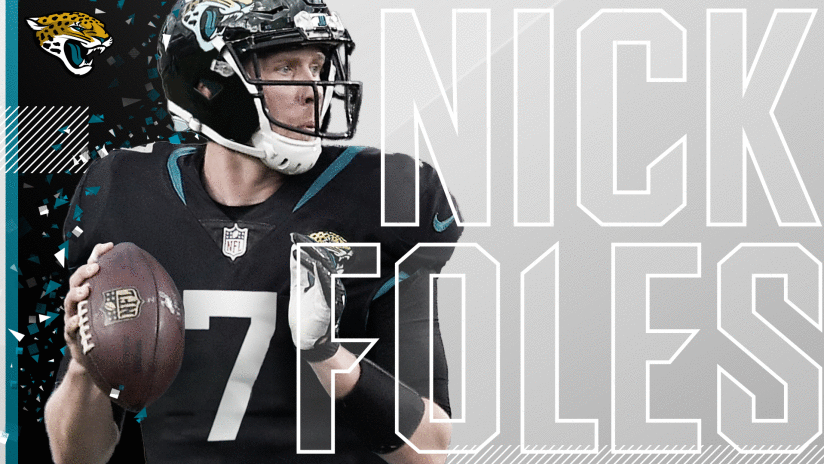 Everything's bigger in Texas… will Nick Foles even be able to get his football pants on? Stay tuned for a possible R rating on this one.
Week 3: Titans @ Jaguars, 8:20 PM on TNF
My friend Mr. Commenter is not wrong; however, I encourage you to continue to read this blog and care about it with every ounce of your being.
Week 4: Chargers @ Dolphins, 1:00 PM
I'm hearing some very preliminary rumblings that both teams may choose to take somewhat of a pseudo-bye this week by substituting a large portion of their players with Philip Rivers' and Ryan Fitzpatrick's combined sixteen children. I'm not sure if this practice is sanctioned by the league, but you'd hate to see the development of a narrative that Roger Goodell hates kids. Don't they still have that NFL Play 60 thing going on? Would be a tough, tough look for the ole commish.
Week 5: Bears @ Raiders, 1:00 PM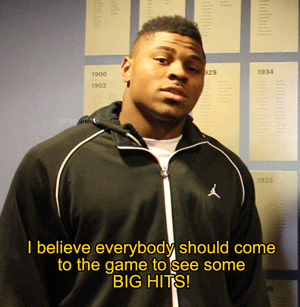 "Khalil Mack Revenge Game" is the story line that I foresee making all the waves here, but I'm predicting the reverse come game time. If you were Mack, wouldn't you be so happy that Gruden shipped you out of Oakland that you'd be more inclined to start blindly dishing out hugs to everyone you saw? Bowing at their feet? There's no room for that nonsense in a football game. It could cost the Bears a win.
Week 6: Eagles @ Vikings, 1:00 PM
Oooooh, a rematch of the Eagles' 2018 NFC Championship beatdown of the Case Keenum-led Vikings! It'll be a bit different this time around with Kirk Cousins at quarterb– …wait what? You're telling me this rematch already happened last year? And the Eagles failed to mount a 17-point comeback? Huh, weird. I think you're lying. Not ringing a bell. Maybe it's because ours is cracked.
Anyway, enjoy the game!
Week 7: Cardinals @ Giants, 1:00 PM
As you may or may not know, America's favorite pastime has stolen my heart over the past few weeks, and I am now in a fully committed relationship with baseball. Just when I was starting to go to bed earlier, I've been swept off my feet by 14-inning wins and 10-run first innings. While nothing can ever replace what football and I have, there's something about slow pace and low scores that have found their places in my life.
Speaking of low scores, there is a realistic chance that this game ends 3-0. Baseball and the Super Bowl showed me that a "defensive" struggle can be just as exciting as an offensive explosion, so we should all be eager to watch this one. Plus, the teams stay on theme with nicknames that are also in the MLB.
Week 8: Buccaneers @ Titans, 1:00 PM
Jameis Winston and Marcus Mariota have only been in the NFL for four years, but it feels as if we've been trying to figure out which top-two 2015 draft pick was the "better" selection at quarterback for the past twenty. Maybe, this is the year we finally come to a conclusion! …if Marcus isn't concussed and Jameis isn't benched, which tends to be more likely.
Week 9: No game
The Saints and Rams are both on a bye this week, and I can only imagine what sort of stunt the Saints are going to pull with a little extra time on their hands. There's absolutely no way that they are over the NFC Championship by November, so expect them to use this conveniently scheduled bye to torture the Rams in some way that qualifies as a bit more than just "unnecessary roughness." It'll be more entertaining than Jets-Dolphins, that's for sure.
Week 10: Panthers @ Packers, 1:00 PM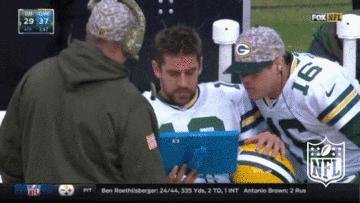 This is actually the last week that I chose a game for while penning this blog, and I hadn't picked any Packers games yet. I feel like we should all watch at least one Packers game per season so that we are all somewhat familiar with the injury that Aaron Rodgers will blame his shitty season on four months after it ends. Knowledge is power.
Week 11: Bengals @ Raiders, 4:25 PM
One team has convicts on the field, and the other will have them filling the stands. I almost thought that Vontaze Burfict's release would put a damper on this criminally-charged match-up, but I totally forgot that he signed with the Raiders, because of course he did. The Bengals will need to restock, but hey, the Draft is in six days!
Week 12: Texans @ Chargers, 4:25 PM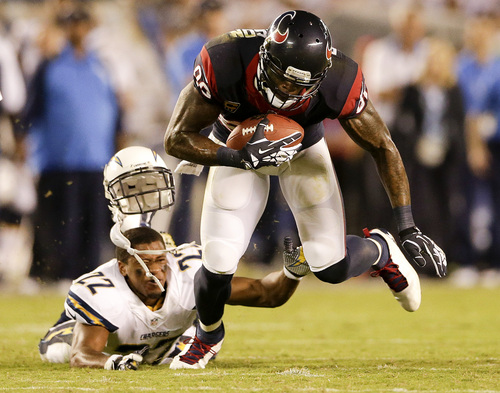 While not their most recent meeting, the last Chargers-Texans game I remember came on a Monday night, with a week one 10:20 PM kickoff in my sophomore year of college. I sat there in my stupid loft bed watching the Chargers blow a 21-point lead on my stupid tiny TV about four hours before I had stupid morning swim practice the next day.
I will be watching this game solely to enjoy the fact that I won't be jumping into a frozen pool shortly after it ends. Please join me. Misery loves company, but what about happiness? Not being around other people makes me happy, so please enjoy with me from a hefty distance. That works.
Week 13: Bills @ Cowboys, 4:30 PM on Thanksgiving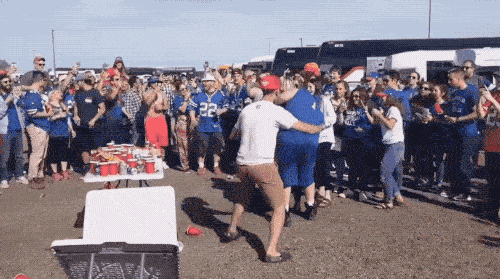 The Cowboys Thanksgiving game is the one during which I fall into a coma every year in my grandparents' den while avoiding any type of social interaction, but the pregame festivities will be some for the books. Can you imagine how much of a mess those Bills Mafia tailgates will be when its members are jumping through tables set with entire Thanksgiving spreads? This game is a perfect way to spend the holiday for all who have dreamed of covering themselves in mashed potatoes and gravy without receiving any puzzled stares. In other words, I'll be ditching my family for Dallas this year.
Week 14: Chiefs @ Patriots, 4:25 PM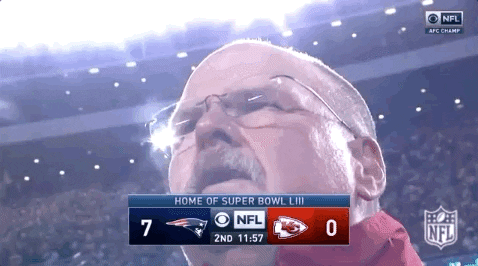 Whether I tell you to or not, it'll be virtually impossible to divert your attention from a rematch of last season's exhilarating AFC Championship game. So I won't bother to change your mind. And while Mahomes vs. Brady is sure to deliver, I'm much more interested in seeing Andy Reid try to walk up and down the sideline in the New England cold just a week removed from Thanksgiving. That food coma has got to induce one deep slumber, so it'll be fun to see how he coaches after the assistants use smelling salts to wake him up.
Week 15: Browns @ Cardinals, 4:05 PM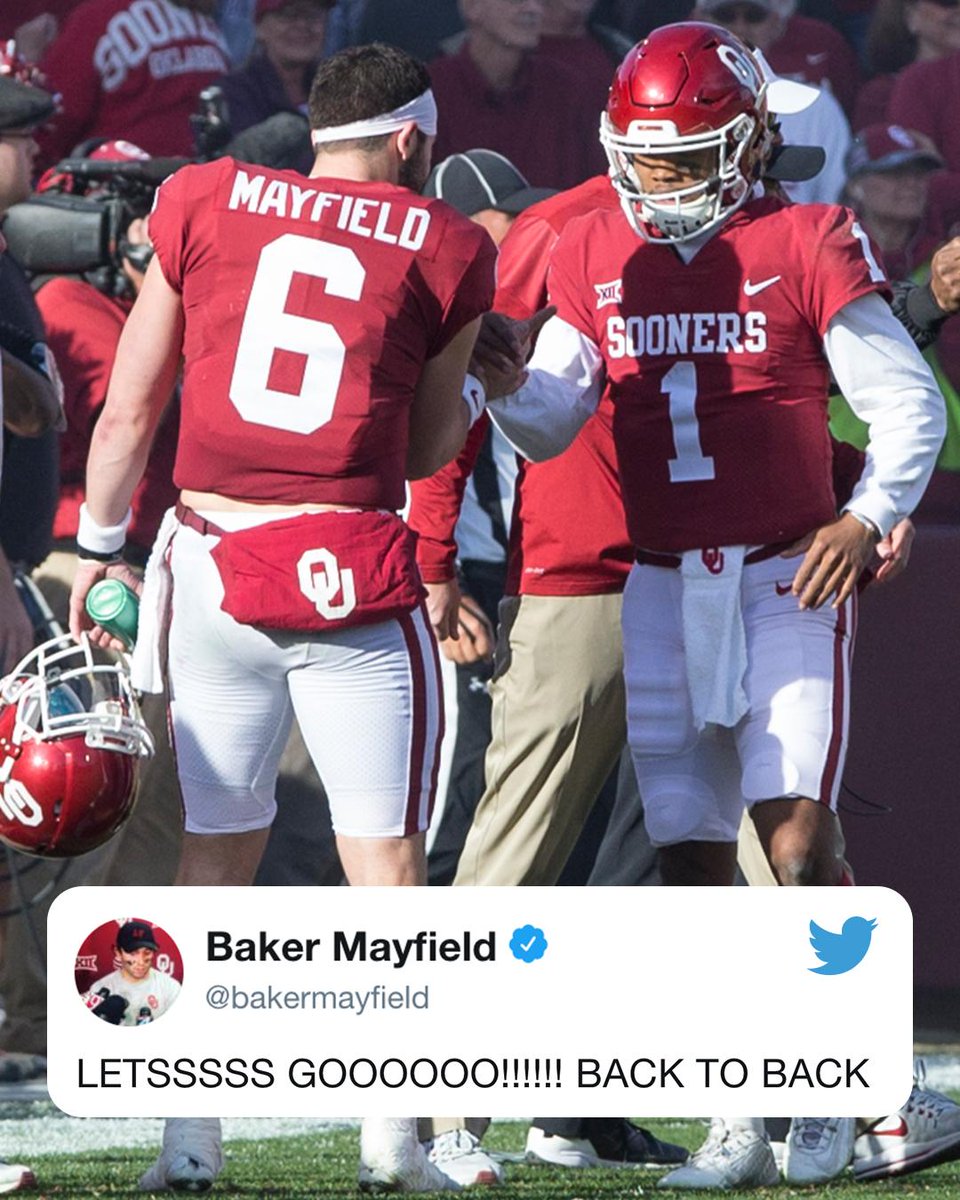 I know, I know, I know, this looks like a bloody beatdown right now. And it definitely still will in eight months! But let's be honest, the Cardinals left Josh Rosen out of their schedule release video because they are leaving him off of the team next season. This December duel will feature the last two Heisman winners in Baker Mayfield and Kyler Murray, and unlike Oklahoma in the College Football Playoff, one of them has to win this time. Even better — they could tie, and neither team would lose!
Week 16: Steelers @ Jets, 1:00 PM
Of course, Steelers fans will be excited to demolish the Jets and laugh in the face former running back Le'Veon Bell this week. What I'm more intrigued by is how the Jets' run game will fare against Pittsburgh without Bell when he inevitably holds out again this season. You didn't actually think $35 mil guaranteed was satisfactory, did you?
Week 17: Eagles @ Giants, 1:00 PM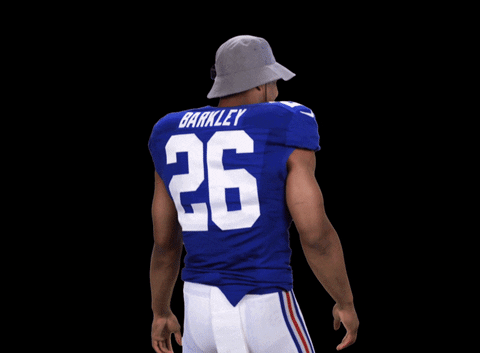 The Eagles will already have their playoff seed locked up while the Giants will be playing all of their starters in a strange attempt to lose hold on the #1 overall draft pick in 2020. I'm actually advising you to physically attend this game, because the cheap tickets will provide you with a fiscally sound way to see Saquon play in person.