Ahh, spring has sprung in Philadelphia. You know what that means? It means that occasionally, that unfamiliar large yellow sphere peeks out from behind a mirrored skyscraper to remind us that soon, it will be heating the sidewalks to an unbearable temperature. People are drunk texting on metal outdoor chairs instead of chilly indoor bar stools. The Phillies are playing seventeen straight days of baseball games, and we're pretending to care that the Sixers are in the NBA Playoffs. And best of all, periodically, when I'm walking to work, I don't get stuck in as terrorizing of a wind tunnel as I normally do when crossing 20th Street.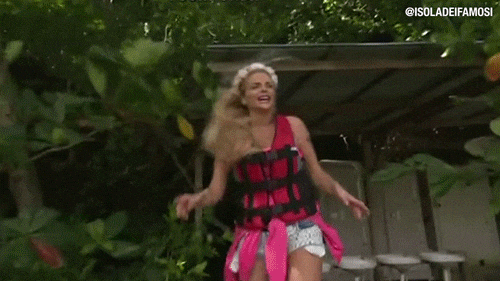 It's the little things.
While the shifts in weather are fine and dandy, what it really means to me, as the seasons change, is that we are swiftly approaching the start of yet another beautiful football season where your nationally-ranked alma mater will require overtime to beat Appalachian State in week one.
As it stands today, there are just 138 days until my Nittany Lions wipe the field of Beaver Stadium with the Idaho Vandals (yes, I also forgot that Idaho was a state, much less a state with a football team). This may feel like a long period of time, but in 1985, a man once took a shower that lasted over fourteen days. These numbers are rather incomparable and don't help quell any of my anxiousness whatsoever, but one cannot deny that it's a notable stat nonetheless.
Damaging environmental practices aside, we football fans can and will reach the month of August in one piece. Even if there's some tape holding us together. Just don't use any plastic straws.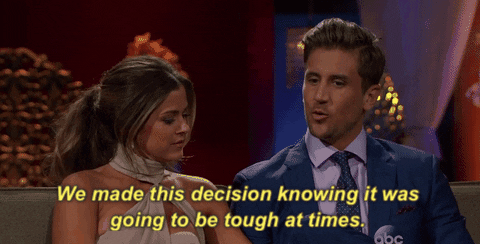 See, listen to Jordan Rodgers. He frequently talks to his parents so he's probably fairly knowledgeable.
Before we arrive at the regular season, however, we are "treated" to all that encompasses spring college football. It's supposed to be fun, right? Some of the newly signed freshmen enroll early and start practicing with the team, preliminary position battles ignite their initial spark, and fans begin to fantasize about not losing back-to-back games to Ohio State and Michigan State by a combined four and five points in consecutive years. That cold air you just felt was the chill that shot down my spine while thinking about the sheer possibility of such a fate.
Unfortunately, it's not all excitement and hope for the future. The word "treated" was previously put into quotations for a reason. Simultaneously, spring football brings the pain and utter tease that are the schools' spring games. Usually named after the school's primary colors, an intrasquad scrimmage either takes place in front of even less people than would show up at an R. Kelly concert:
Or roughly 71,000 of the usual 107,000 suspects, being led out of the tunnel by Keegan-Michael Key:
Whether you root for a winner or a loser, the sentiment remains the same: spring football games are a tease. I attended Penn State's Blue & White Game this weekend, and it did not energize me, as one might think. Instead, it made me feel as if someone had just offered me a flashy new professional spring football league, the games held my attention for a span of time that even Rick Pitino would scoff at, and then the league suddenly imploded after a month.* No one likes to be teased.
(*This was obviously a very specific hypothetical scenario, but if this did happen, I may have written two great blogs about the league, which you might be able to find here and here. IF this happened.)

So what exactly is the problem with spring college football games, you ask? In short, they look like football games, feel like football games, and smell like football games, but they're just not. As you know, I don't do anything the short way around here, so I'm going to tell you exactly why spring games are treacherous outings whose results should be taken with a grain of salt. And I'm not talking about how to figure out whether or not the team looked good because it was playing against itself.
My Saturday back in Happy Valley made me feel particularly washed up and out of place, even though I was a student at this school less than two years ago. I ambitiously tried to shotgun a beer with my younger brother, tilted it the wrong way, and panicked as half of it poured onto the ground. At age 24, I was the embarrassing college freshman girl on the Barstool instagram page. This has never happened before, but leave it to a spring game to expose me for my true age. Definitely brings up a talking point for the "rest vs. rust" argument.
In an attempt to redeem myself and regain my cool with the youths, I headed down to my brother's fraternity tailgate, where my former car happened to be part of the festivities. His name is Alfonso, and he's nearly been totaled twice (let the record show that neither time was my fault). That day, there were wasted college kids on top of Alfonso, putting dents in his roof, and others sitting in the trunk, guarding the beverages. I'm also proud to announce that he made his PSU Barstool debut (adorable red guy in the background)!
Hell-bent on getting another chance to prove my shotgun prowess, I headed around back to grab a beer. There, I encountered yet another situation that simply would not happen in September. Inhabiting the trunk of my car, I met a girl that I instantly took umbrage with, as she sat there sticking her nose up at anyone who dared to breathe in the general direction of the cases of beer.
Ah, to be young again.
I reached for a can, when she informed me that "they were mostly trying to save the beers for their brothers." In that moment, I was not only extremely glad that the only sorority I ever joined was Swimma Cappa Goggle (lol swimmer jokes), but I also gave her a piece of my much older and wiser mind:
"Well actually (she was already done after this), this is my car, Jake is my brother, and I'm 24 years old, so I'm gonna take one."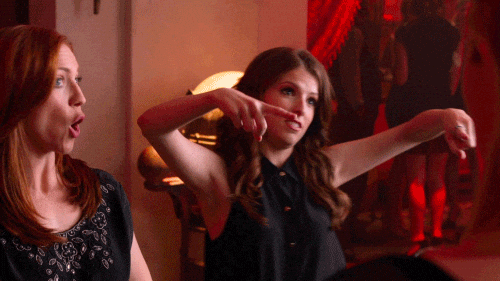 I didn't stick around to see her reaction, as that obviously would have ruined the finish, but I'll assume she was shook. Let the record show again, however, that I am flattered that yet another person thought I was young enough to be in college. I've really started to take it in stride lately.
Anyway, I did redeem myself after that, which I know, because of the president of Jake's frat looked down from the car he was sitting on and gave me the universal head nod of approval and acceptance.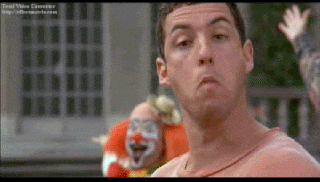 I was back, bitch.
Riding a high for just a short moment, the deflating atmosphere of the spring game was there yet again to pull me back down to earth. I hadn't been planning to enter the game, but I was also much less intoxicated than I had anticipated, so I thought "why not?" (Also, when I returned to my original tailgate, I found that everyone had left for the stadium, so I didn't know what else to do.)
As I approached the gate, a man came up to me to inform me that my high-fashion patriotic fanny pack was not in line with the bag policy. This felt a bit anti-American, but day was beginning to take its toll, so I waved him off, returned to the tailgate, and ate approximately five pounds of taco dip that I believe is still sitting in my stomach this morning.
So after all of the stumbles that I overcame, my only wish was to reward myself with a nice sunburn and some football inside that stadium. But to almost no surprise, the spring game sprung back in my face yet again. I had been sufficiently teased for the day.
Did anyone happen to see how our new freshmen players performed? They were extremely last-minute signees, but I could potentially see them bringing in a ton of value to the program.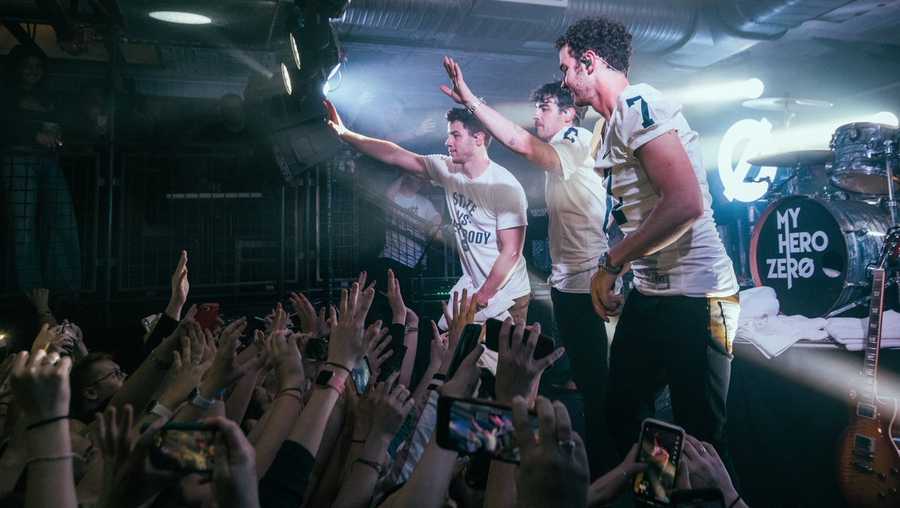 To top everything off, I shattered my sunglasses the next morning at brunch — stone cold sober. In a regular game setting, I'm at least going to lose/break them because I drank too much JoePa Juice at 10 AM. It was a perfectly fitting end to one of the biggest tease jobs of all time.
I'll see everyone back in Happy Valley in 138 days. (Less than ten showers!)