Saturday night is approaching quickly, so let's get PUMPED for the start of the Alliance of American Football! If Steve Spurrier's return isn't enough to capture your interest, I've done a deep dive on the players that will soon be flying across your screens. When I say "deep dive," I mean "I googled all of them and skipped past any that didn't have Wikipedia pages," and have compiled a list of very intriguing players that will have you panting like a dog in anticipation of this season's kickoff.

Josh Allen, OG – Shares what is apparently the most popular name ever with the Bills' QB and soon-to-be high draft pick Kentucky LB. Unfortunately, no one knows who he is.
Gerald Christian, TE – 2015 Mr. Irrelevant. Math checks out. Go change the narrative.
Chunky Clements, DT – Real name is Jarrod, which isn't nearly as hilarious and was disappointing to discover.
Thomas Duarte, TE – Was 5'5″ at age ten. He only ended up at 6'2″, which feels like a letdown considering the path he was once on.
SaQwan Edwards, DB – Not Saquon Barkley.
Nick Folk, K – An 11-year NFL vet who recently tried out with the Bears. Not a good look when they think Parkey is better than you.
Randall Goforth, DB – Won Super Bowl LII with my Eagles! Except he was on IR the whole season, so, not really.
Marcus Hardison, DT – Valentine's Day baby! How cute.
Trevor Knight, QB – Once dated Sadie Robertson from Duck Dynasty. I never watched it but, if just one of you reading this did, then I'm glad that maybe you found that moderately interesting.
Rahim Moore, DB – If you know, you know.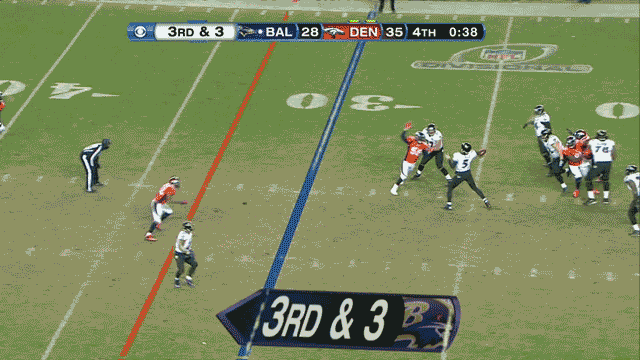 Will Sutton, DT – Played on a team with Vontaze Burfict in HS and college. Sorry if you just broke your neck reading that.
Scooby Wright, LB – In more disappointing nickname news, his real name Philip. At least this one is more creative. His buddy Jarrod is just fat.

T.J. Barnes, DT – Weighs almost as much as Jamarcus Russell at 379 lbs.
Dylan Donahue, LB – Has been arrested twice for DWI, so probably fun at parties!
Bug Howard, WR – I know you're wondering, so I'm here to tell you that his real name is Jonathan. *sigh*
Younghoe Koo, K – Won the job with the 2017 Chargers and subsequently lost it after missing game-tying and game-winning field goals in the first two weeks of the season.
"Don't trust a hoe, never trust a hoe." -3OH!3
"Especially not a young hoe." -supcaroline
Aaron Murray, QB – His brother, Josh, won season 10 of The Bachelorette and turned out to be an ~alleged~ nut case, which was a wild ride. Also, Aaron holds a ton of records at UGA. Not as fun but still notable.
Denard Robinson, RB – I sincerely hope he is not the last man to ever grace the cover of NCAA Football, but for now, he holds a special place in all of our hearts for just that.
Matt Simms, QB – Son of Super Bowl XXI MVP Phil Simms. So the apple fell in the general vicinity of the tree, I guess. Larger radius than Matt probably would have hoped.
Damian Swann, DB – Suffered three concussions in nine weeks in his first year in the NFL, so he definitely has CTE.

Busta Anderson, TE – I once exchanged a few words with my fellow Gamecock in a bar at school when I was very much not 21 years old (huge rebel). His real name is Rory but I won't tell you that because I like him and want you to think his name is actually Busta.
Chris Davis, DB – Hey Nick Saban, do you have a second?
Michael Dunn, OT – Some guy he shares his name with is currently serving a life sentence for murder. Don't know anything about this dude though.
Nick Novak, K – Former Chargers kicker who got cucked by that young hoe.
Keith Price, QB – Given the nickname "Teeth" for his smile in interviews. I like this one. Why is it not his roster name? How does one make that decision?
Trent Richardson, RB – #3 overall pick in 2012 and averaged 3.3 YPC over five seasons. See: Bust.
Devin Taylor, DE – *Serious note alert* LOVE this guy. I also met him at a bar in South Carolina (seems to be my thing) during one of his offseasons with the Lions. I knew exactly who he was, since I'm a football spaz, and he tried to deny it, but there aren't too many huge 6'8″ guys walking around downtown Columbia. Extremely nice, bought me a few tequila shots, and gave me some very kind, positive words when he found out I quit the swim team a couple months later. Please join me in rooting for him cause he rocks.
L'Damian Washington, WR – Not LaDainian Tomlinson.

Christian Hackenberg, QB – I'll never forget the night the Jets drafted him in the second round and I laughed out loud. Gotta love a Nittany Lion, so I'm rooting for him… but the guy was more SOL than NFL during his stint in the league. Remember when he was nailing reporters on the sidelines at practices (not in the fun way)?
Alton "Pig" Howard, WR – Has both names listed on the roster. I am fascinated with the art of nicknames on rosters at this point.
Charles James II, DB – A fan favorite on Hard Knocks with the Texans, known for his colorful socks. My dad also enjoys colorful socks. Do you think the AAF would accept him? (I'm grasping at straws here.)
Zac Stacy, RB – Former Rams RB that came out of nowhere in 2013 to carry my fantasy team to a championship win over all of the boys on my swim team (not to brag). Also wore #30 before Todd Gurley made it cool.
Damore'ea Stringfellow, WR – Once knocked out a woman in a post-game "celebration" at UW when the Seahawks beat the Broncos. The NFL is practically calling his name!
Brad Wing, P – First college football player to get flagged for the then-new rule regarding on-field taunting during scoring plays… as a punter. Enough said.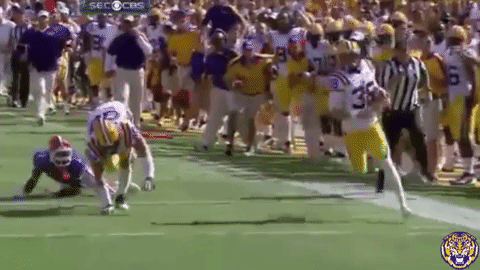 Elliott Fry, K – Has a tattoo in his elbow crease that says "One Shot." How bad ass of a kicker move is that? He too makes the list of former Gamecocks I've accosted in bars.
Terence Garvin, LB – Once broke the jaw of Bengals punter Kevin Huber. It's vicious, but I can't decide if it's a hardo move or not. Poor punter didn't sign up for this shit. Lay off.
Garrett Gilbert, QB – Was supposed to replace Colt McCoy at Texas but then he had to transfer to SMU instead. You can't really replace Colt McCoy, so that's fair.
Will Hill III, DB – As a girl who is very into the art of the name (and now nickname), the amount of l's and I's in this name is personally really thrilling to my eyeballs.
Akeem Hunt, RB – Something's fishy about this name but I can't quite put my foot on it. Perhaps I should check into a hotel, kick it in the solitude for a little and clear my head.
Keith Reaser, DB – Cousin of the late great Sean Taylor. RIP.
Marquez White, DB – Played college basketball AND baseball, but I'm not sure if announcers are allowed to beat those facts into your brain unless he's a QB or TE.
Marvin Bracy-Williams Jr., WR – I'm predicting that announcers will not ever let us forget that he is a former Olympic sprinter.

Austin Allen, QB – I'm alarmed.
Matt Asiata, RB – Spent his days driving a forklift in a warehouse after his first stint with the Vikings in 2011. Anyone else getting Kurt Warner grocery bagging vibes? Calling it now – future Super Bowl MVP.
Branden Oliver, RB – Once dubbed "the next Darren Sproles." You can still buy his jersey at an extremely discounted price if you'd like. $53.99 couldn't possibly be better spent.
Adonis Jennings, WR – With that name, he's gotta have women throwing spiked seltzers at each other over him, but will he have any NFL teams doing the same?
Jordan Leslie, WR – His family took in a homeless Jimmy Butler during his freshman year of high school. What good people. Trust the process!
Sealver Siliga, DT – Here we have our first AAF Super Bowl champ that actually started in the game! If you had one guess at the team, what would it be? I'll give you a hint: the rate at which they collect rings is infuriating.
Handsome Tanielu, DL – Real name is actually Handsome!!! We've finally made it. Thank you for coming on this journey with me.

Cam Clear, TE – You can't make this stuff up, folks. In his freshman year at Tennessee, he was charged with felony theft for stealing a laptop from a baseball player. Same name, same game. Can't blame them though, I'm sure SEC football players get no perks.
Andrew McDonald, OL – Formerly "Player A" in the Miami Dolphins offensive line bullying case, which I totally forgot happened. He also beat testicular cancer, so he's clearly way too tough of a dude to have time for or trouble with those clowns.
Nick Rose, K – Was every kicker in this league cut by the Chargers at some point?
I'm sorry San Antonio, but your roster put me to sleep quicker than the Super Bowl did. You may want to revisit the name choice because you have lost complete control over me. Would love to come check out your Tex-Mex sometime though. Keep it up.

Brett Boyko, OL – Former #19 overall pick… in the CFL Draft. In other news, the CFL has a draft.
Gavin Escobar, TE – Another testicular cancer survivor. BOSS.
John Lotulelei, LB – Cousin of Bills defensive lineman, Star Lotulelei, who's also a former first-round pick. Johnny Boy got the short end of two sticks on that one.
Damontre Moore, DE – Once waived from the Raiders for his involvement in an altercation with a teammate involving headphones. He should join Spurrier and the Apollos! We know he'd sympathize.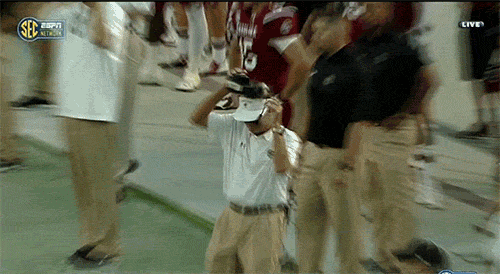 Philip Nelson, QB – Once gave a man permanent brain damage in a fight outside of a bar in Mankato, Minnesota. If he wanted to be kicked off of Rutgers' football team, I imagine he could've taken some less violent actions first.
A.J. Tarpley, LB – Wrote an entire essay less than three years ago to explain that he was retiring due to too many concussions. I was going to make a joke and say "clearly, he did not go to Stanford," until I looked at his Wikipedia and saw that he actually did.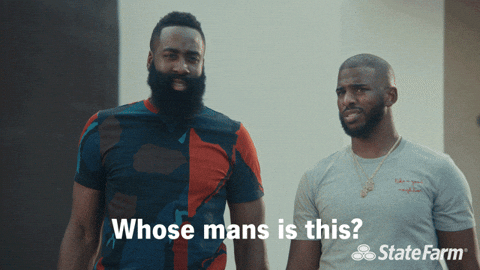 So there you have it! The most insightful Wikipedia deep-dive that anyone has ever taken into the opening weekend rosters of an eight-team football league. Choose your team wisely, or don't, because at the end of the day it's still a bunch of large men knocking each other over and fighting over a leather ball (which is awesome). Whatever you decide, let's all enjoy an extra few months of the sport we cannot live very long without.