This past Sunday, normally my favorite day of the week during this time of year, was a certified heartbreak for the ages. From the hours of 1 PM to 4:30 PM, I begrudgingly watched my childhood hero Philip Rivers get mind-blowingly (definitely not a word) embarrassed by the New England Patriots. It was almost nice that this game was decided quickly, because my hopes were up and back down on the ground within about fifteen minutes. Buried, actually.
The Eagles-Saints game, however, was a totally different, heart-wrenching, soul-sucking animal. As I've said before, I have lived in Center City Philadelphia for the past few years, and am completely entrenched in the aura of the Eagles and the magical feeling that lights up this city every Sunday in the fall.
To kickoff the morning, I did my 9:30 AM light pole check, and spirits were high as could be. Looking back, it was a better time, when I still had hope for a day that ended in smiles and/or happy, psychotic screaming. It was truly somewhat concerning how badly I wanted to see someone make this year's first climbing attempt.
When 4:00 PM rolled around, I headed over to my "lucky" (a term that has since been stricken from the record) Eagles bar, Tavern on Broad, where I watched the team's victories in both the NFC Championship and Super Bowl LII. Upon entering, everything just felt right. I couldn't believe that it had been nearly a full year since I forgot essentially every play of the game after Justin Timberlake performed (open bars are dangerous, FYI). If anyone has a copy of the second half so I can finally watch, please DM me.
The most disappointing part about this entire scenario was that I broke Sober January on day 13 for this. Technically, I broke it the night before, but it was in anticipation of the fact that I was going to destroy it the next day. Nevertheless, the ends did not justify the means, and there's no worse (but typical) way to start a new year by failing on a resolution half a month into it. They may say rules were meant to be broken, but not when you're a loser like me and have been a bona fide rule-follower for most of your young life.
This sweet, innocent little bottle of tequila (which was reeeeeally good, btw) broke my Sober January, but the Eagles broke me. My friend and I were having an unbelievable time at the bar, as our Birds jumped out to a somewhat shocking 14-point lead to begin the night (started by Cre'Von LeBlanc's interception, which, not to brag, but I called).
There were constant breakouts of the "E-A-G-L-E-S EAGLES!" cheer, plans were already being made for the NFC Championship next week, and we all felt like we were back in the dream that was 2018. Perhaps, we got a bit too cocky? Which is ironic, because ultimately, my fellow Gamecock Alshon Jeffrey let a routine pass slip through his hands on what felt like would be a game-winning touchdown drive for the Eagles. Nick Foles had our undying faith by now.
One second, I was turned to my friend saying, "Whoa, we're already on the 27-yard line? We should probably slow–" and before I could muster another (large) sip of tequila, our hopes and dreams turned into nightmares. Hold up wait a minute — we were finished.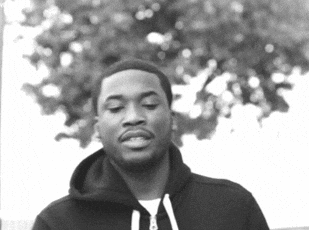 Immediately, I dropped into a squat way lower than I've ever done in a gym, and essentially sat on the nasty bar floor for what seemed like an eternity, face firmly resting in my hands.
After a minute or two of trying to process what had just occurred, I stood up, chucked my drink in the trash, and attempted to leave dramatically, but then I remembered I hadn't closed my tab yet. Buzzkill if I've ever experienced one.
While closing out, the bar began playing "The Dog Days are Over," which felt like a very strange, depressing diss to the Eagles, as they really rode the "underdog" term during last year's run.
WTF, I thought we were all on the same team here?!?
Anyway, I am broken, both by alcohol and by football, but there were a few positives to take away from an evening consisting of mostly heartache and sadness:
During halftime, I won a free Eagles t-shirt by knowing that Darren Sproles played at Kansas State. Ditching birthday parties for football games since age twelve finally paid off!
I always fall asleep a lot easier while intoxicated. Sometimes I think I may be an insomniac, so that was nice.
It's not often I leave my apartment during football season, so it was nice to remind myself that I do, in fact, know how to behave in a social setting.
As I previously ranted about, I am all-aboard the Nick Foles train moving forward. I'd heard that if the Eagles beat the Saints, that he would indeed be the quarterback next year. Now, I'm assuming the Eagles will stick with Wentz, which kind of felt like what they wanted to do all along. While it's not what I want, I also don't want to hear people fight about it all off-season. Hopefully, this is a decision made fairly quickly, and the Eagles can focus on their porous secondary and sub-par ground game instead. And I won't have to throw out my Wentz jersey.
**Update: Carson Wentz has already been announced as the QB moving forward. Happy early offseason wish to me! Speaking things into existence, people. It works.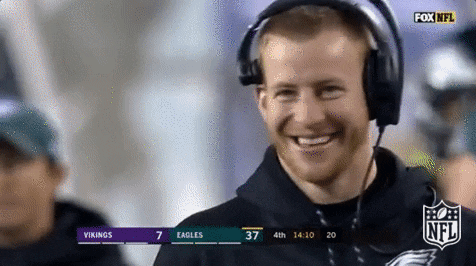 In the end, I did not expect the Eagles to be here in the playoffs at all. Which sounds like a cop-out, but I generally consider myself to be a realistic fan — one some might call "pessimistic," but whatever. The pleasant post-season surprise was still a thrill of a ride, and I'm optimistic for next year… even though I'll probably cry when Nick Foles makes his preseason debut as a Jacksonville Jaguar.