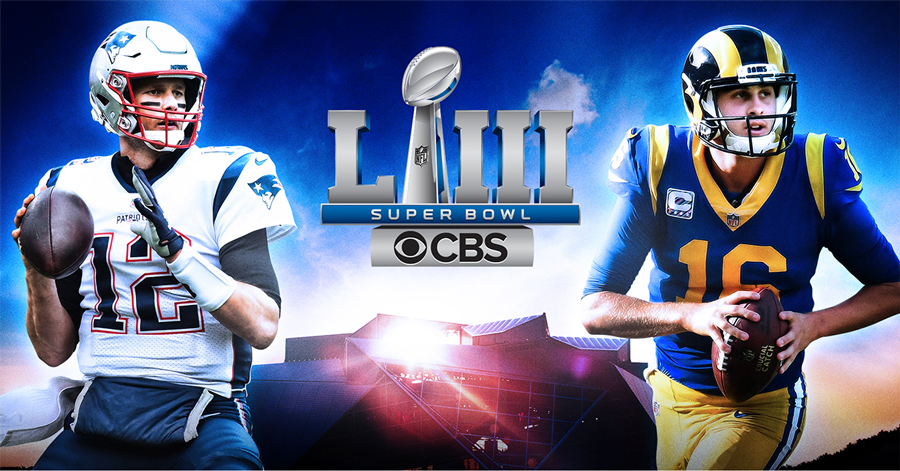 The time… has come. The time has come for one of the most thrilling and simultaneously most depressing weeks of the year. Just around the corner looms the harrowing reality of Super Bowl Sunday: we can run, but we cannot hide (I actually can't do either of the two — I'm faster when I walk). Super Bowl Sunday is a day that begins with grand excitement and closes with the harsh realization that we must wait seven grueling months to witness another meaningful game. It's been suggested for years that I seek therapy, but this may be the moment that I finally bite that bullet. After all, as I've stated in previous weeks, I am a broken woman.
But before we start gazing too far out into our crippling football-free future, I'd first like to set the stage for those who are fortunate enough to travel to Atlanta for the festivities. Atlanta has only ever been graced by my presence a handful of times — the most notable being my lone year of residence at age four — so I'm not penning this blog to advise you on which restaurants, bars, or strip clubs to infiltrate.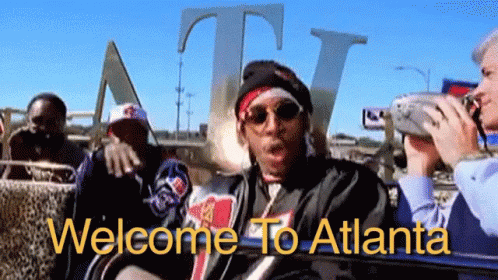 Although, I can advise you to hit up the pool at Post Terrace Apartments on Peachtree Dunwoody Road if you possess the unconventional preference to chill with strippers during their off-hours. Perhaps you laud them for their personalities, as I do men with the faces of Jared Goff. We don't look, we just listen — I get it.
At the ripe ages of two and four years old, my sister and I used to unwind beneath that Georgia sun in the afternoons with these hard-working women of the night. Recently, when my mother recounted this story, I was floored to discover that I had already peaked a full twenty years ago. So much for "the best is yet to come." Never again will I be a part of an entourage as badass as the one I was in while donning floaties.
Unfortunately, my secret tips and tricks end there, so I will instead inform you of a few odd laws that exist in Georgia, so that you are not caught in a crazy scenario this week. When I say "crazy," that does not cover being arrested for public intoxication — that's to be expected and/or encouraged (I came strikingly close last year). These regulations are ones that you can exercise control over and can actively avoid breaking with my guidance. Years ago I over-ambitiously bought The LSAT for Dummies, so I'll assume that renders me more than qualified to protect you from an ill-fated mugshot.
1. You cannot tease an idiot.
I know, I know, we're kicking this off with a reeeal doozy. Making fun of people is the fuel that powers me through each day. If it's not yours, congrats! I just solved the problem you have making it past that 2:30 PM slump in your cubicle. Bonus: it costs way less than Five-Hour Energy.
This ludicrous law actually prevented me from attending the Super Bowl. I am self-aware enough to admit to my faults and know that I would be arrested for a snide comment as soon as I crossed state lines. Once, my own mother nearly kicked me out of a Penn State-Pitt game for screaming at those sorry Panther fans the entire time. It's just too easy for me (and I may have consumed one too many adult beverages — just one though).
Contrary to popular belief, I am not skipping the game because I can't even afford to breathe in the general direction of one of those nosebleed seats that requires you to bring binoculars. Totally within my price range. I simply cannot contain the snark.
(If you do have one of these seats, may I suggest a pair of these babies):
Anyway, back to the teasing. As tempting as it may be to uncontrollably laugh in the face of "Rams fans" when they claim they are "Rams fans," it's probably not worth a lonely night in the slammer. Additionally, you may not harass any of them when they discover that there are no calcium-fortified kale-flavored yogurts in all of the southeastern United States, and definitely not in the Mercedes-Benz Super Dome. They will be upset enough, and you have to know where to draw the line. Cali bros are people too.
2. You cannot picnic on a graveyard.
If possible, please find the restraint within you and refrain from bringing your basket of grease-laden chicken fingers and fries down onto the field after the losing team (Rams) is buried. It's not only extremely disrespectful, but it also feels a bit strange to feast on concession stand grub while sitting in a field of the freshly deceased. Have a heart and gather a tasteful bouquet of flowers instead.
3. All sex toys are banned.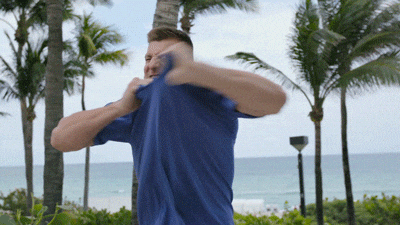 First and foremost, I must address: how are the Patriots supposed to get Gronk to the game if he's banned from the entire state? It's likely that they're banking on him being injured, and aren't even considering this to be an issue. Either that, or they are aware of this rule, and will just break it anyway. While it's true that the squeaky-clean Patriots would never do such a thing, it would be ignorant of me to brush this possibility under the gate rug.
As for the effect of this law on the rest of you in attendance, the advice I will heed is simply to soak in the atmosphere of Super Bowl week. If you're a true fan of the most beautiful game that the world has to offer, you shouldn't even need to contemplate breaking this law. Football is nearly certain to be the reason I die alone, and I'd be lying if I told you that I was not fully accepting of it.
4. You cannot place a dead bird on your neighbor's lawn.
The next oddly specific law harkens back to a dark time that involves the city of Atlanta, a Super Bowl, and the numbers 28 and 3. In the Patriots' legendary comeback victory over the Falcons in Super Bowl LI, they performed a complete extermination of these once noble birds without any regard for ornithological life.
This does not mean, unfortunately, that as Patriots fans make their descent into the home of their conquered prey, that they can taunt the Falcons fans who reside next to their Airbnb. As I mentioned earlier, I fully understand the need to tease other people, so I can offer up a sneaky solution for Patriots fans. Instead of dropping a fallen soldier (or two) in the yard next to your Airbnb, take initiative and do a bit of investigative research. If you are renting from a Falcons fan, plop that guy down right in your own front yard! Boom, jail avoided.
5. You cannot tie a giraffe to a pole or a street lamp (Atlanta).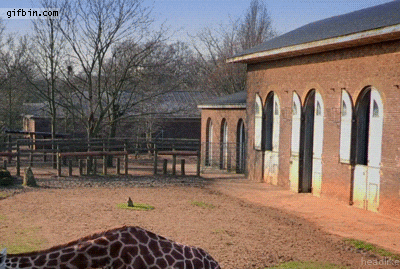 Knowledge of this law is not quite as imperative as others, as I cannot conjure up any type of bizarre situation where this startling giraffe abuse would take place. However, in the rare case that someone in the area does have the yearning to tie up a giraffe, they would not be allowed, and instead may be looking for an alternative to meet their needs.
As it pertains to the game, should the Venn diagram of weirdos who tie animals to poles intersect at all with a scorned fan at the Super Bowl, zebras would be in unprecedented hot water. An inhabitant of this overlap could kill two birds with one stone and satisfy this peculiar fetish while punishing the incompetent officials that the NFL employs.
We all saw what happened with the missed call(s) in the NFC Championship — death threats made, hotels changed, lawsuits filed — you know, the usual forms of post-game referee harassment. Ho hum. On an even grander stage, it's necessary to get the creative juices flowing, and teach these blind, delusional zebras a lesson when they inevitably enrage more fans on more infuriating calls. Please note: I'm not advocating for this, I'm just pointing it out now before the moment becomes too heated and these measures spiral out of control.
6. One man may not be on another man's back (Atlanta).
I have just one crucial point to make here:
Sean McVay — get Todd Gurley involved in the game early. It would be foolish to dismiss the fact that C.J. Anderson is thiccc-er than one of those ridiculous one-pound Snickers, and he is more than capable of handling the load. But do not let him carry any member of this team on that bodacious booty on Sunday.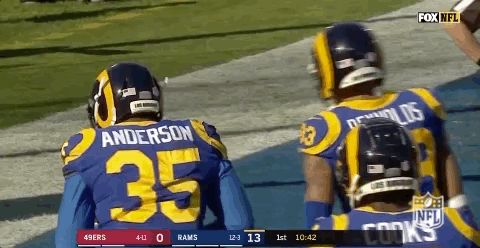 Some would argue that an arrest is worse than a Super Bowl loss, but then again, I've never had to make the choice (not to brag but I've never been arrested). It's up to Sean McBae to halt the Patriots' dynasty train and it will be unnecessarily tough to do so if he is handcuffed. There's a time and place for that, buddy. Save it for your post-game celebration.