Wild Card Weekend was an absolute blast and near-death experience for your girl. My city's Eagles and my childhood Chargers pulled out narrow victories (surprising for Philip Rivers on many levels), and barely left my heart intact.
It was an even crazier ride than I expected, but only the beginning of what should be a dramatic postseason. I'd call it the most dramatic season ever, but I don't want to steal any of The Bachelor's shine now that it's back on and I'm forcing myself to watch. Sports fans are full-on masochists, so I guess it makes sense that I'd willingly participate in this certain torture yet again. At least the bachelor is a former Chargers practice squad guy…?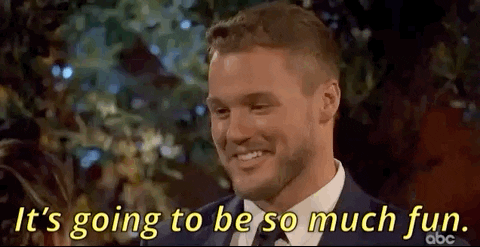 This weekend we enter the Divisional Round, with four more games ready to get our hearts pounding, faces cringing, and voices raising. Maybe even throw your TV out a tenth-story window, let's get crazy. The four teams that reign victorious will move onto their respective conference championships, where the idea of attending Super Bowl LIII will really start to feel within reach.
The level of intensity is ramping up, and so is the pressure on these players. To an extent, we know what we're going to get from most of them. Nick Foles will sit nicely in the pocket because he's too bottom-heavy to run much, Philip Rivers will bring a sled to use in touchdown celebrations, and Patrick Mahomes will close his eyes for half of the game. These are all given facts. But in the Divisional Round, if you want your team to take that next step, an "unlikely hero" is required to step up and leave his mark on the NFL, even if only for a playoff game or two. Heck, even if only for a single play! David Tyree, anyone? These improbable game-changers matter now more than ever.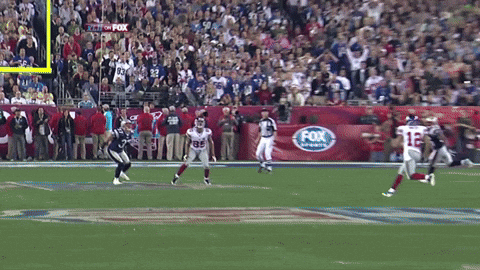 In my second ever blog (ah, how time flies), I stressed the importance of a player's name, and how it can greatly affect his draft stock. The same can be said for an unlikely hero. Actually, in this case, it's damn near crucial that these guys have unforgettable names to coincide with their unforgettable performances.
So without further ado, allow me to correctly predict this weekend's unlikely heroes. I'm actually kinda sorry that I'm ruining this for you ahead of time, since it's usually a very entertaining part of the games. But please keep reading. Forget I just preemptively apologized, and instead hate yourself later for reading this. Notice I said "yourself." Do not hate me. Thanks.
-All Game Times ET-
Indianapolis Colts @ Kansas City Chiefs – Sat. 1/12, 4:35 PM
Colts: Dontrelle Inman, WR
Need to pick up a guy off waivers halfway through the season? Dontrelle's In, Man.
*ba dum tiss*
The Colts are set up to compete in what could be a high-scoring game with the Chiefs, who were #1 in total offense this year. Literally being a man who is in, Dontrelle Inman will be down for whatever he needs to do to go toe-to-toe with the Chiefs' offense. Playing across from star receiver T.Y. Hilton, Inman should be presented a handful of opportunities to take advantage of a weak Chiefs defense.
Both feet in bounds,
face in your camera,
and into the AFC Championship. Dontrelle Inman will be Andrew Luck's ride or die bitch (man) this Saturday. Everyone needs one of those.
Chiefs: Harrison Butker, K
As we saw endless times last weekend, special teams play in the postseason can make or break a team's chances. Kickers may have the fans chanting "M-V-P," as they did for the Chargers' Michael Badgley.  Or their double doinks can completely destroy a human being, in Cody Parkey's case. After the internet broke on Sunday night, I'd say we as NFL fans are on the "kickers are lonely fragile headcases" side of things right now.
Chiefs kicker Harrison Butker has the chance and the name to be a Chiefs hero this weekend. In fact, he's already created an entire brand around it. As a 24-year-old girl that's jealous of those who get famous on the Bachelor, I can respect someone who's making money on Instagram.
A guy who makes a living kicking balls and can also brand his name into kicking butts is one I would not be underestimating in the clutch. Click here to buy your shirts, help a future legend make that Instagram money, and be able to say that you saw his heroism coming from a mile away on Saturday night.
Dallas Cowboys @ Los Angeles Rams – Sat. 1/12, 8:15 PM
Cowboys: Taco Charlton, DE
According to The Daily Meal, Los Angeles is the #1 city for Mexican food in the United States. And you know what that means… TACOS! While I am personally more of a quesadilla or nachos girl, I am very well aware of the infatuation that most of America has with the simple pleasure that is meat and cheese in a shell.
The Rams had the #2 offense in the NFL in the regular season, and a lot of it literally ran through electrifying running back, Todd Gurley. After a few years in Los Angeles, he's almost certainly grown fond of tacos. If he's running straight for Cowboys defensive end Taco Charlton, Taco is going to have a monster game, stymie the Rams' running attack, and force everything onto young quarterback Jared Goff's shoulders. If this does not go well, Goff may never eat another taco again, and subsequently ruin his brand as a purebred Cali bro. And also get knocked out out of the playoffs, which would suck.
Rams: Nickell Robey-Coleman, CB
We've all heard the phrase "my job does not define me," but for this man, it actually does.  And while it's typically said with a negative connotation, in this case, I have to respect it. He's so committed to his job as a nickel corner that he literally has let it define him. His dedication to the game has paid off too, as Pro Football Focus ranked him one of the league's top eight slot corners in 2018.
Additionally, the long, hyphenated last name is tough to squeeze on a jersey, which usually works out in the NFL. I don't remember much about LaRod Stephens-Howling, but with a hyphenation situation like that, I know he had a good run with some team at some point in the last ten years. Steelers? Cardinals? Both? I'm not looking it up. All I need to know is that he came out of nowhere in true unlikely hero fashion, and Robey-Coleman is primed to do the same.
Los Angeles Chargers @ New England Patriots – Sun. 1/13, 1:05 PM
Chargers: Derek Watt, FB
Better known as "the brother that everyone forgets about" (my brother Jake can also relate… love ya bud), fullback Derek Watt has a high chance of going on a tear this Sunday. His All-Pro brother J.J. always seems to be playing with the anger a guy would have if someone just insulted his mother. It's so fierce that I'm beginning to think that maybe someone did disrespect Mama Watt.
In this case, Derek will be playing to clear his mother's good name, avenge the loss that J.J. took last week, and to get back the receiving touchdown that he was wrongfully denied in the Chargers' win over the Ravens. Fullbacks don't touch the ball often, and he's got to be fuming about that one, even a week later.
And most obviously — Watt + Bolts = Electric Plays. Let's just hope that when we look back on this game in twenty years and remember the name "Watt," we can remember which first name to put in front of it.
Patriots: Derek Rivers, DE
Derek Rivers will be playing on the opposite of the ball as Philip Rivers this weekend, and boy do I have a theory for you.
As we all know, Philip Rivers is a baby-making machine, and currently has his ninth child with wife Tiffany on the way… allegedly. Supposedly, Philip Rivers had his first daughter, Halle, while still in college — fairly young by most standards.
Derek Rivers is twenty-four years old, so if, maybe, he was actually Philip's long-lost son, Philip would have had Derek when he was twelve. Which, while a liiiittle crazy, could still be feasible. I went to college in the south, where Philip is from, and it gets kinda weird down there. Ya never know. According to Wikipedia, Derek was born in Maine, so that sort of throws a wrench in my story. But everything else lines up perfectly.
What if Derek shows up at this game on Sunday, drops the bomb on Philip that he's his long lost son, and just completely changes the dynamic of the entire matchup? He'd subsequently play the game of his life, trying to impress his father that he's never been good enough for, even though this father had no idea that he existed.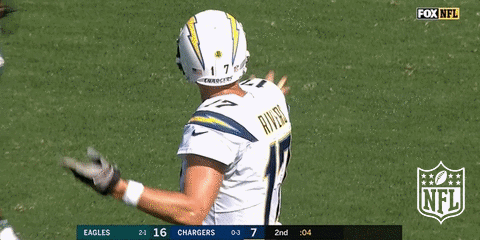 Philip would probably be so shook that he'd totally lose his mind and scream at even more refs and teammates than usual. He might be kinda happy to find out he has another son though — he's running with mostly girls, and I know I'd go insane.
It's a bit of a sick and twisted way to arrive there, but what an unlikely hero this would make Mr. Derek Rivers. I can't wait to see if anything unfolds.
Philadelphia Eagles @ New Orleans Saints – Sun. 1/13, 4:40 PM
Eagles: Cre'Von LeBlanc, CB
As I have mentioned in a few recent blogs, the Eagles' secondary is an absolute dumpster fire of a group right now. It is headed by the heralded safety Malcolm Jenkins, but otherwise is a group of misfits. As of late, this largely no-name squad has been stepping up, but dropping a lot of interceptions. This week, someone needs to take charge and make an eye-popping play. The best name of this group, and therefore my choice to do so, belongs to cornerback Cre'Von LeBlanc.
Immediately, you have to be intimidated by anyone with apostrophes and capital letters in both their first and last names. The French-ness of it all will make you feel very American and boring. And as if it wasn't fancy enough, LeBlanc also goes by "Strap," which I had to look up on Urban Dictionary, because I had a feeling he wasn't referring to the Velcro I had on my shoes as a child. Turns out, "strap" also means "gun."
https://www.instagram.com/p/BsVwzFWh_rV/?utm_source=ig_web_button_share_sheet
If Drew Brees doesn't think a suave French corner, who also doubles as a firearm, is coming for that ass on Sunday, he's got another thing coming. LOOK AT HIS CHAIN. He'll be out for a pick-six this weekend.
Saints: Zach Wood, LS 
It's a simple name, accompanied by a simple analysis. The Saints are taking on the Eagles and the seemingly unstoppable magic of Big Dick Nick Foles. This guy's last name is Wood. While he won't be on the field at the same time as Foles, and can technically only affect the game to a very minimal extent, he may be their only hope in competing head-to-head with the wizardry with which Foles leads the Birds to unbelievable victories.
Happy Divisional Round Weekend!