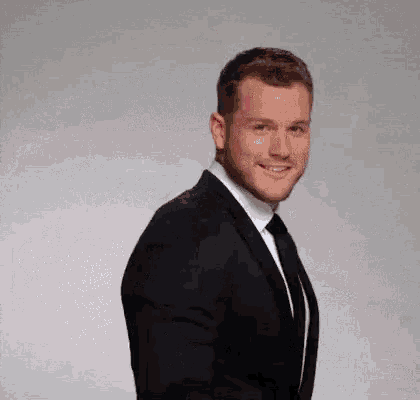 Every January, we are treated to yet another ~riveting~ season of The Bachelor. One that is promised to be "the most dramatic season yet" and will likely end in an engagement that lasts for ten minutes. Either that, or it'll span five strange years, throughout which the couple will keep repeating "We're still getting to know each other" and "Why do you care so much about when we're getting married?" and then inevitably break up just like the rest. But, they've both gained a minimum of 500,000 Instagram followers, started a shitty podcast, opened a sports bar, and created a line of jewelry in the process, so not all is lost!
While I have made the liberating decision to skip the show this year and waste my time watching different terrible television shows (you NEED to watch "You" on Netflix), my interest is nonetheless piqued by the fact that this year's suitor is a former member of the Chargers/Eagles/Raiders practice squads. This past Sunday, Mr. Colton Underwood (you may have heard around 934 times by now — he's a virgin) was rooting for his Chargers to pop that postseason Patriots cherry that's been hanging over Philip Rivers for his entire career. I would assume that he was also cheering against the Chiefs, as they are a former AFC West rival of his (do practice squadders have rivals?).
Unfortunately for Colton, the Patriots and Chiefs both took V's last weekend, and will now be facing off in Kansas City for that coveted trip to Super Bowl LIII. On the surface, both teams have fairly average defenses and show-stopping offenses that are more than capable of putting up heaps of points very quickly. Even with the "bitter cold" that is forecast for Sunday, I would not be shocked to see an outcome similar to when the two teams met in Week 6 — Patriots 43, Chiefs 40 — a tightly contested, back-and-forth shootout.
This potential for drama got me wondering… how would the quarterbacks on these two teams fare when broken down by their ability to succeed on The Bachelorette? After all, girls are usually after the quarterback, right? I've always been more of a tight end (I mean the position, obviously…) and linebacker girl, but this seems to be what is most commonly portrayed in cleat-chasing culture.
Tom Brady vs. Patrick Mahomes: Who Will Get the Final Rose?
We'll dive into this on the main two levels of human existence: the joy that is eating great food, and the hell that is other people.
First and foremost, food is a huge part of relationships, and can be especially important early on when you're first getting to know one another. If the person you're trying to date has every dietary restriction under the sun, plus a few extra, it's going to be extraordinarily irritating to go on any sort of date involving food (which is basically all of them, in my limited experience). If I'm going to stagger out of bed and throw on makeup for this, you better not complicate matters further by refusing to eat 99.99% of foods. How am I supposed to tell you I'm "not hungry" and then eat most of your fries if you won't even order any? Rude.
I'm looking at you, Tom Brady. How awful would it be to attempt to choose a restaurant with this guy? To then listen to him place his ridiculously modified and confusing order once you do settle on a location? To decide where to order takeout from while watching a movie on the couch? One of life's simplest pleasures would become a stress-inducing nightmare.
If you are not a seasoned Bachelor-vette, such as myself, allow me to let you in on a little production secret: no one actually consumes the meals shown on the dates, but they are instead fed separately before filming. So while the men never eat in the presence of the bachelorette, this fatal flaw would be bound to rear its ugly head fairly quickly. Most people who follow a specific diet have a troubling time keeping this fact contained for very long. This is information that is certain to be blurted out, completely unprompted, early on in the show. He'd be canned immediately upon that discovery.
Patrick Mahomes, on the other hand, falls on the polar opposite end of the spectrum. Newly sponsored by Hunt's (admittedly a poor choice in ketchup), this man will eat anything if it is covered in this utterly delectable red condiment. And honestly, same.
**Fun (traumatizing) fact: when I was four years old, my family had to leave a barbecue because the hosts did not provide ketchup, which is an absolute psychopathic move, and I had a mental breakdown. Those folks have gotta be in jail now. I've also been gifted ketchup for my birthday, twice.
So I may be biased, but I digress…
Tom Brady, known tomato cynic, could not possibly even begin to fathom such a disgusting habit. You could feed Mahomes one of Brady's rancid Ugg boots if it was lathered in some tasty Hunt's. Talk about a guy you can take anywhere. Every girl's dream.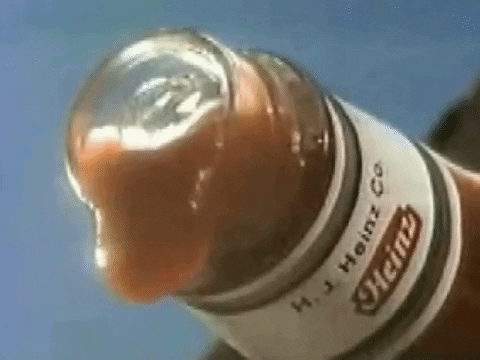 Food Edge: Mahomes.
Another hot topic on The Bachelorette is children. And I don't mean whether or not the pair could picture themselves procreating in the future. We're talking pre-existing conditions. (I realize I used the word "hell" earlier, but for the most part, I like kids. I was just trying to be dramatic. But you probably agreed with me at the time. You still might.) The presence of children in a man's life can work in his favor, or can also lead to his ultimate downfall. Tom Brady is the father to three young children, while Mahomes cares solely for his pit bull. This creates a tricky situation.
Depending on the Bachelorette's tastes, three children can be a major turnoff to someone who does not quite possess the desire to be an instant step-mom. Alternatively, you'd assume that Mahomes' adorable puppy was a shoe-in bonus for him, but a single pit bull may be almost as terrifying as three hyperactive ankle-biters. Pick your poison, as they say.
(Pay no attention to Gisele's cut-off head in the background; we're talking hypotheticals here, if you haven't figured that out by now.)
Oh awesome, the dog has its own Instagram. That's a whole different set of red flags.
Aside from what the bachelorette's future would look like while caring for the offspring of one of these men, we must also take into account the effect that these children will have on their psyche while on the show.
I've never had a dog (unless you count the time I had a Maltipoo named Champ Purple for like a week), so I don't really ~get~ the unmatched obsession that people have for theirs. This is not a knock, I literally just can't understand. However, I am assuming that a dog owner could manage being away from his pet for a couple of months if human love was something he was truly seeking out of this show. If he's just on the hunt for a few Instagram ad deals, then that's another story. Nevertheless, I believe Mahomes would be up to the task.
Contrarily, the idea of a contestant's children sitting at home without him has been known to create a whole other slew of problems while he is pursuing "love" on the show. Plain and simple, he'll miss them or even start to regret leaving them for such a long period of time, and wonder if he's being "selfish" in doing so. Constantly discussing his children with the bachelorette will make him even more aware of his absence, to the point where women on past seasons have sent men home to be with their kids.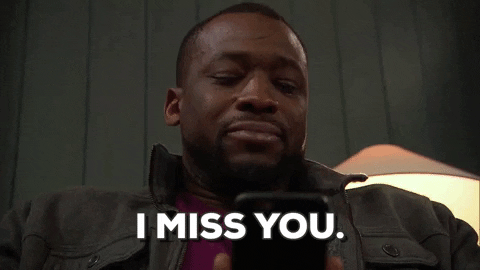 Once Tom gets rolling on little Benji's developing spiral, there's a good chance he's racing home to make sure it's perfected before Belichick eventually retires. An even greater chance exists that the bachelorette is a fan of literally any other team than the Patriots and can't stand listening to him yap anymore. Or she just hates football, which is a red flag on her part.
And now, you're probably wondering why I've been writing about Tom Brady's relationship with his kids, and haven't gotten to the most obvious snark to be made. So here it comes: Brady might miss playing with his kids, talking to his kids, and be upset with himself for leaving them, but when he plants his first wet one on the bachelorette's lips, that's when he'll know it's time for him to get on the first flight back to Foxborough.
Baggage edge: Mahomes.
When it's all said and done, I believe that we will all be witnesses to a battle for the ages on Sunday night. It is to be determined who will get this year's Lamar Hunt trophy, but Patrick Mahomes gets that final rose every time (which is arguably more impressive).
Happy Championship Sunday!
P.S. I'd also like to throw myself a quick pat on the back for not mentioning the physical appearance of either of these men. "All girls want a guy who's tall, has the body of a Greek god, and also looks like Ryan Gosling!!!!!" Damn, look at how not shallow I am. Objectifying is so 2018. All I did was criticize caring tremendously about your body's health and continuing the circle of life. Perfectly fair game. Where are the haters now?