If you're reading this, congrats! You've already won the day, simply by clicking on another one of my strange blogs that people continue to read for unknown reasons. But stick around for a few minutes, because I just went 2-0 in my first shot at NFL betting, and I'm not about to slow down just because it's Friday.
NFL Football is BACK (if you can call that Bears-Packers game football), there are like two good college matchups this week, and I am locked and loaded with three surefire wins for you. For FREE. (Gentle reminder that if anyone would like to pay me to spew ridiculousness on the internet, I will not decline.)
Tomorrow, I'll be back in the Happiest of all Valleys (stay tuned for another highway Twitter video) so unfortunately, I'll miss LSU-Texas. On the bright side, someone much more successful than I will ever be will be showing the day games on the side of their RV for my drunken viewing pleasure. All you need in life is the right friends, people.
I don't know where you'll be, but I know what you'll be doing. Rolling in more dough than a mom whose kid just told her he needs 1,000 cookies for the school bake sale tomorrow, even though he's known about it for a month.
No, I did not pick any of tonight's games, but if I do end up betting, be sure to follow along on Twitter where I will inevitably have a meltdown at midnight when something goes awry.
Let's go.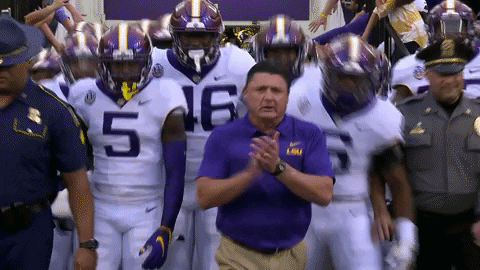 Old Dominion @ Virginia Tech, 12:00 PM
While I'm calling for the first Hokie victory of the season, I'm predicting foreseeing with complete accuracy that it'll be a close one.
Although I've never experienced the magic of Lane Stadium for myself, I did go to a sketchy-as-hell bar in York, PA with a friend of mine that went to school at VT. That night, the bar's "stage" was occupied by a Metallica cover band that got my friend fired up as they honorably covered "Enter Sandman." If VT's entrance on Saturday is even half as electric as that performance was, it's a surefire win over their in-state foe. And yes, I can factually refer to ODU as such, as the series is tied 1-1.
Hearts will pound and the crowd will roar, but perhaps at a slightly softer level than usual, since it's a noon game. The Sandman may still have a few eye boogers hanging out, and his morning Pedialyte will just be starting to kick in. Right there for the taking are a few points for the Monarchs to rule over.
Additionally, ODU has announced that its two VT grad transfers will serve as captains for the game. Their coach claims it's a "special" game for the two, but the bottom line is that petty always plays.
Virginia Tech scored 28 points against BC last week. Do we really think they're going to outscore Old Dominion, who put up 49 on them last year, by that many? (No.) My boss, a VT alum who will be in attendance, will be in a good mood on Monday, but you'll be in an even better one if you listen to me. Old Dominion +28.5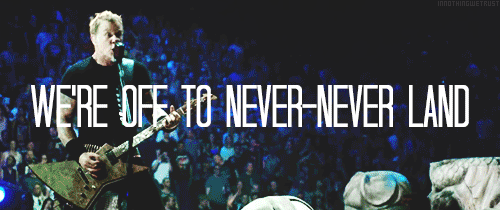 BYU @ Tennessee, 7:00 PM
I know sometimes we may be hesitant to trust those who abstain from drinking and premarital sex, but it's not like Tennessee's players were getting any after last week's embarrassing loss to Georgia State. And judging by the myriad of psychotic trolls I've seen in my past year living in the Twitter-verse, I'll go out on a limb and say that some people reading this relate to the latter part of the BYU Student Equation more often than they don't.
In what was likely a very useless attempt to numb somewhere between 30-38% of their pain, the Vols players probably drank so much last Saturday night that they'll still be hungover when tomorrow rolls around. Georgia State coach Shawn Elliott saying that his team's win over Western Kentucky two years ago was more meaningful than this victory was the final nail in the coffin. Egos have been smashed and I'm doing the same to that pretty little "place bet" button.
Admittedly, I saw none of the Utah-BYU game last week, but the Cougars kept it close with a hyped-up Utah team until the fourth quarter. A simple box score is all I needed to see. We don't really need to reiterate how wildly sad and totally unfortunate it was to see Tennessee's home loss to a football team that is barely older than my 9-year-old brother. I mean, kid can't even brush his own teeth — I don't need to tell you how disastrous that loss was to their entire athletic program. The line is 3.5, but like any self-respecting woman should, we don't mess around with that small stuff. BYU ML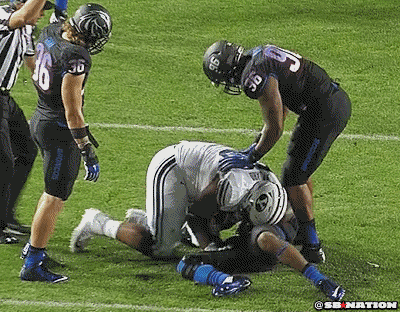 Buffalo @ Penn State, 7:30 PM
As the college football world heavily enjoys doing, it's been shitting on Penn State fans because it's become clear that the team will win the Big Ten after their 79-7 floor-mopping of known FCS powerhouse Idaho.
…OBVIOUSLY I'm kidding. I know they're just a bunch of potatoes that have no business on a football field. But are we not allowed to be excited that the team looked good? And didn't struggle to dominate against a team like, I don't know, Middle Tennessee or Northern Iowa? When we almost lost to App State in overtime week one last year and no longer have our lord and savior Trace McSorley commanding the team?
The average age of our offense is barely old enough to buy Juul pods, or do less important things, like vote, and they scored ten touchdowns. Let me BE for like FIVE MINUTES.
I was too nervous to put anything down on -37.5 last week — please forgive me, as UCLA had me feeling like a sham at the time. But I'm hot again. And you best believe when this week's line opened at -27, I pounced on that like a drunk girl on chicken fingers. So, like me when I get hungry tomorrow during this inevitable blowout. I cannot guarantee that five different RBs will score again, but they'll all be eating too. Penn State -29.5