When you hear the phrase "pick six" what do you think of? Personally, I remember my dad teaching me what the term meant back in middle school, when I'd just started to realize the obsession that I had with football. I felt soOoOo cool now that I was in on some of the sport's lingo — little did I know then the disturbing amount of football knowledge I'd have stored in that big noggin one day.
For most others, however, you may associate the term with Brett Favre. Typically, I think of him using a different type of "pic" in an attempt to score, but you'd be right to do this, since he owns the all-time record at 32 thrown.
Perhaps, in terms of today's NFL quarterback landscape, you think of Jameis Winston, since he just added two more to his total last week. We all know Jameis loves a little five-finger discount.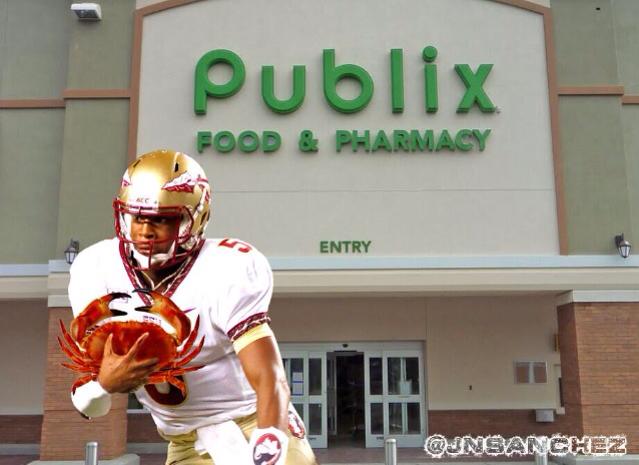 Making fun of Jameis's penchant for scoring for the other team is a favorite pastime of many NFL fans, but because of last week, there's a little bit of recency bias going on right now. Is Jameis the most notable pick-six thrower in the league right now? Of all time? As a number nerd, I wanted to explore this, but I didn't just want to go by the number thrown in total. Brett Favre played for a million years, so of course his number is the highest. In order to truly see who hated his receivers so much that he chose to boost the defenders' touchdown stats instead, I broke the stats down further into pick-sixes per games played.
As I went down the list, I got annoyed from all the alternating between clicking and typing and began to regret it, so I very scientifically cut off the study at guys who have thrown six or more pick-sixes in their career. Makes sense, you agree? Here are the highlights of the not-so-jarring results:
The WOAT – Ryan Leaf
6 in 25 Games (0.2400/game)
While Leaf's actual number thrown is at the bottom of the list, he accumulated those six with a frequency more rapid than anyone else. He's probably considered the second-biggest bust of all time, behind JaMarcus Russell (who I could not believe didn't crack the list), so my accountant math checks out. Can you imagine what these numbers would've looked like if just he could've been an awful QB instead of brutally terrible? Guys can stick around a lot longer if they're just "awful."
The WOAAQ (Worst Of All Active Quarterbacks) – Geno Smith
8 in 40 Games (0.2000/game)
Surprisingly, even after earning this prestigious title, he's still not the worst quarterback the Jets have drafted in recent memory. One of them couldn't even make it in the AAF, but for the sake of this blog we will refrain from naming him or the school he attended. If Russell Wilson gets hurt this year, I have a feeling we will be privileged enough to watch Geno continue to add to his flourishing legacy.
The WOASQ (Worst Of All Starting Quarterbacks) – Matthew Stafford
20 in 142 Games (0.1408/game)
You knew this was coming. An interception-based list that doesn't include Matthew Stafford isn't one that I want any part of. Twenty is a very large number of touchdowns that could've gone to say, Calvin Johnson, instead. Maybe this is why he retired. Stafford has robbed us even more than he has the Lions' bank account.
So, Where's Jameis?
6 in 57 Games (0.1053/game)
Jameis fumbles into the list at 37 of 159 players, which is pretty bad, but perhaps not as high as you'd predict. The good news is, if you're looking for more, he plays tonight on Thursday Night Football vs. the Panthers, where he'll be sure to keep the sucking streak hot. Which brings me to this…
The Pick
Since we're all friends, I'll be up front, as I always am. I hit a very painful cold streak late in the day Sunday, which only got worse on Monday Night Football. Feeling extremely down on myself in the comfort of my own home, I could totally relate to how Jameis must feel when he throws pick-sixes on national television. Definitely the same magnitude of embarrassment.
Regardless, I picked myself up by my dirty Converse shoelaces on Tuesday, collected my thoughts, and clearly not well enough — because I did two things I said I'd never do again:
Bet on baseball.
If I happened to bet on baseball, bet on the Phillies.
BUT IT WORKED, AND I AM BACK! 1-0, doesn't get much better than that. What a comeback story. Unfortunately, Jameis will not be having the same success tonight in Carolina. He stinks — he always has, always will, and Christian McCaffrey is going to run wild on his home field. The surefire winner of a pick is in: Panthers -7.