Last night in Nashville, the first round of the NFL Draft was everything I wanted and more. The trades, the reaches, the tears. It was a perfect reminder of why it will always be the best three days of the year (well, until we get to September). I can't wait to see how totally wrong all of our snap judgments were in a few years!
While I'm no draft expert, I still wanted to hand out some awards to commemorate last night's festivities. And while I also don't want to encourage the "participation trophy" era, technically, it would not be right to hand out awards for players and decisions that have yet to prove their worth on a single down in the NFL. Thus, I have conjured up a perfectly crafted award for each player selected last night, no matter how angry his team's fans were as the poor kid just trying to enjoy the best night of his life.
SupCaroline's 2019 First Round NFL Draft Awards
The "This Pick Required Zero Brain Cells" Award
1. Arizona Cardinals – Kyler Murray, QB, Oklahoma
The "Most Successfully Deleted Tweets" Award
2. San Francisco 49ers – Nick Bosa, DE, Ohio State
The "Most Likely to Actually be 13 Years Old" Award
3. New York Jets – Quinnen Williams, DT, Alabama
The "Classic Raider Reach" Award
4. Oakland Raiders – Clelin Ferrell, DE, Clemson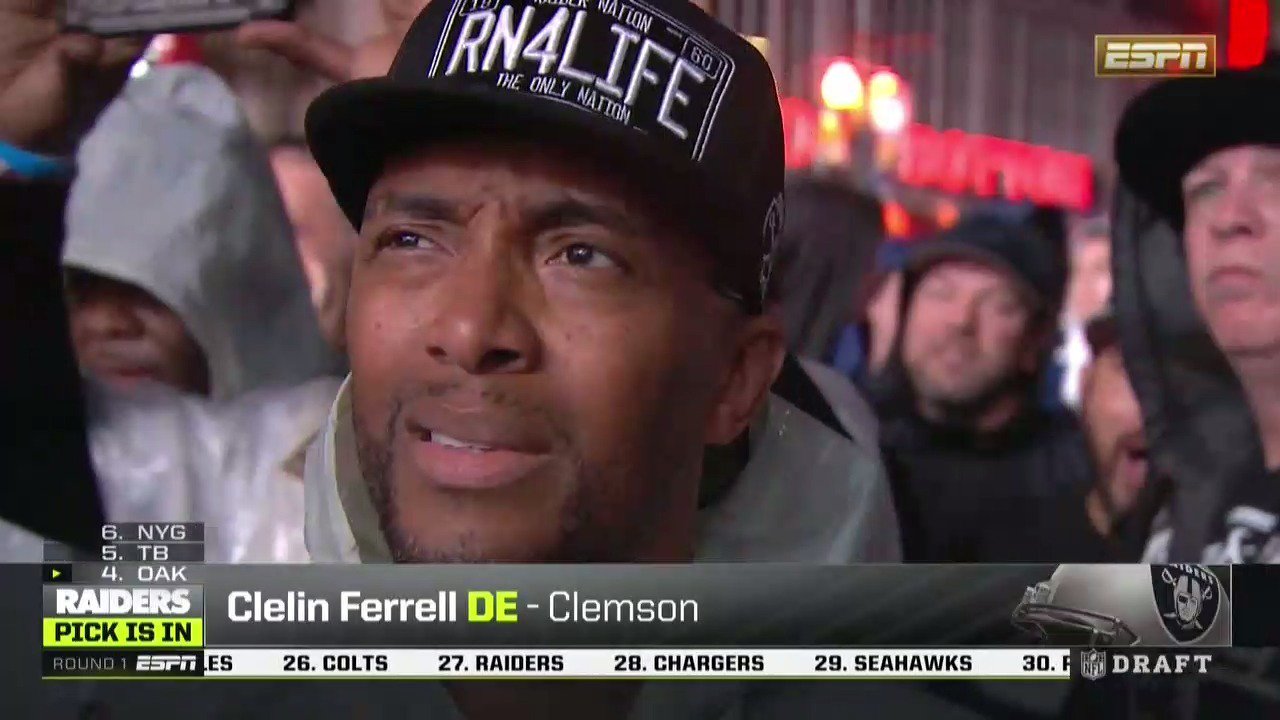 The "I Got Horses in the Back of This Draft Set" Award
5. Tampa Bay Buccaneers – Devin White, LB, LSU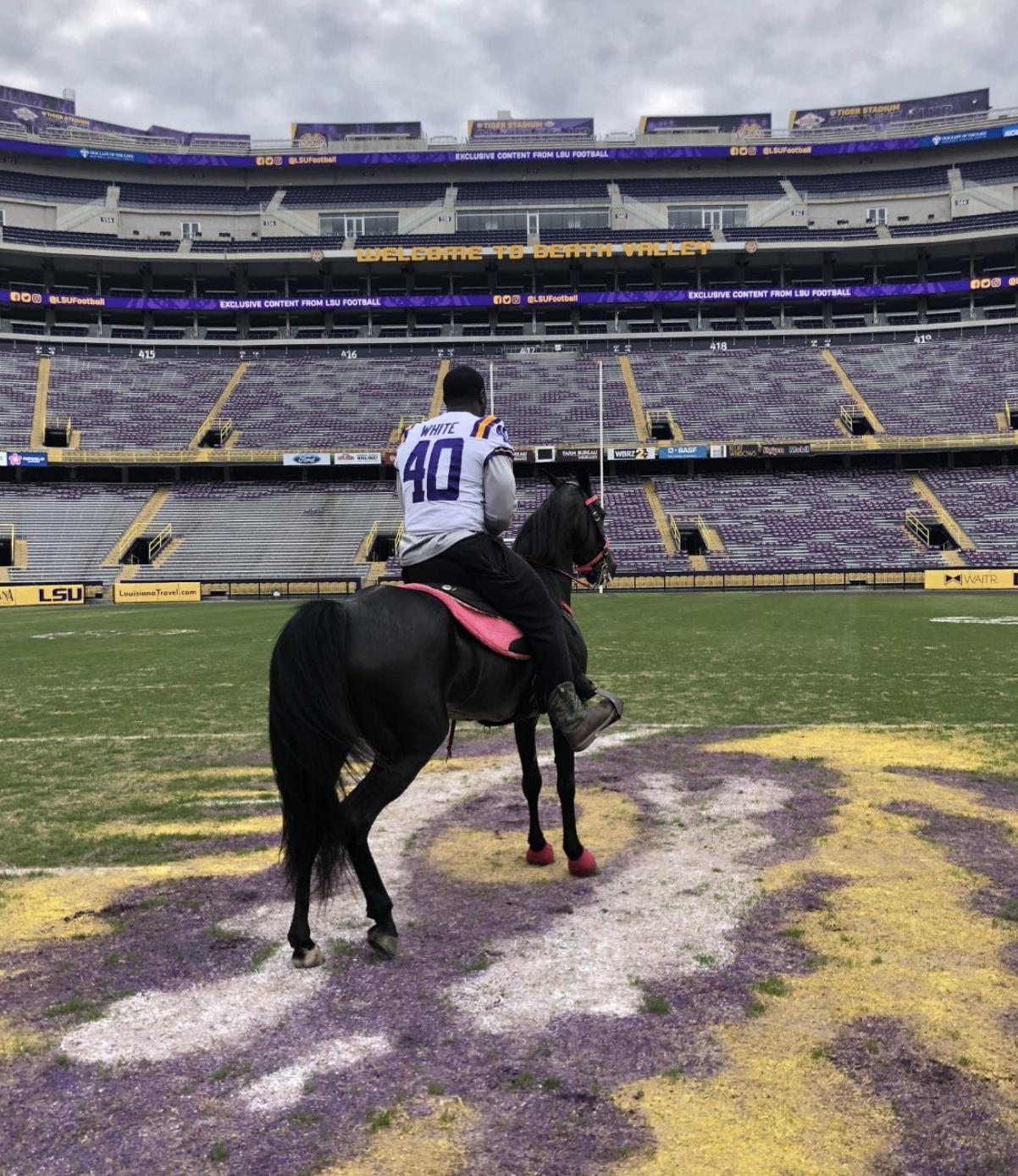 The "I Really Hope This Poor Kid Actually Has a Good Career" Award
6. New York Giants – Daniel Jones, QB, Duke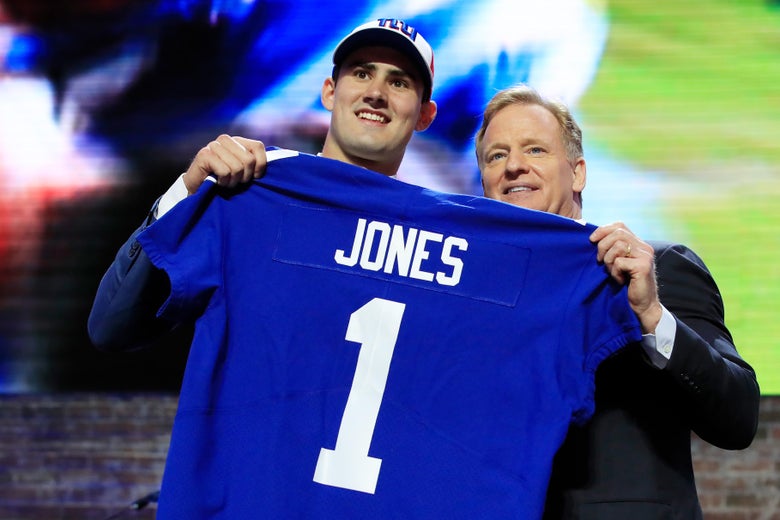 The "Cutest Player-Child Duo" Award
7. Jacksonville Jaguars – Josh Allen, EDGE, Kentucky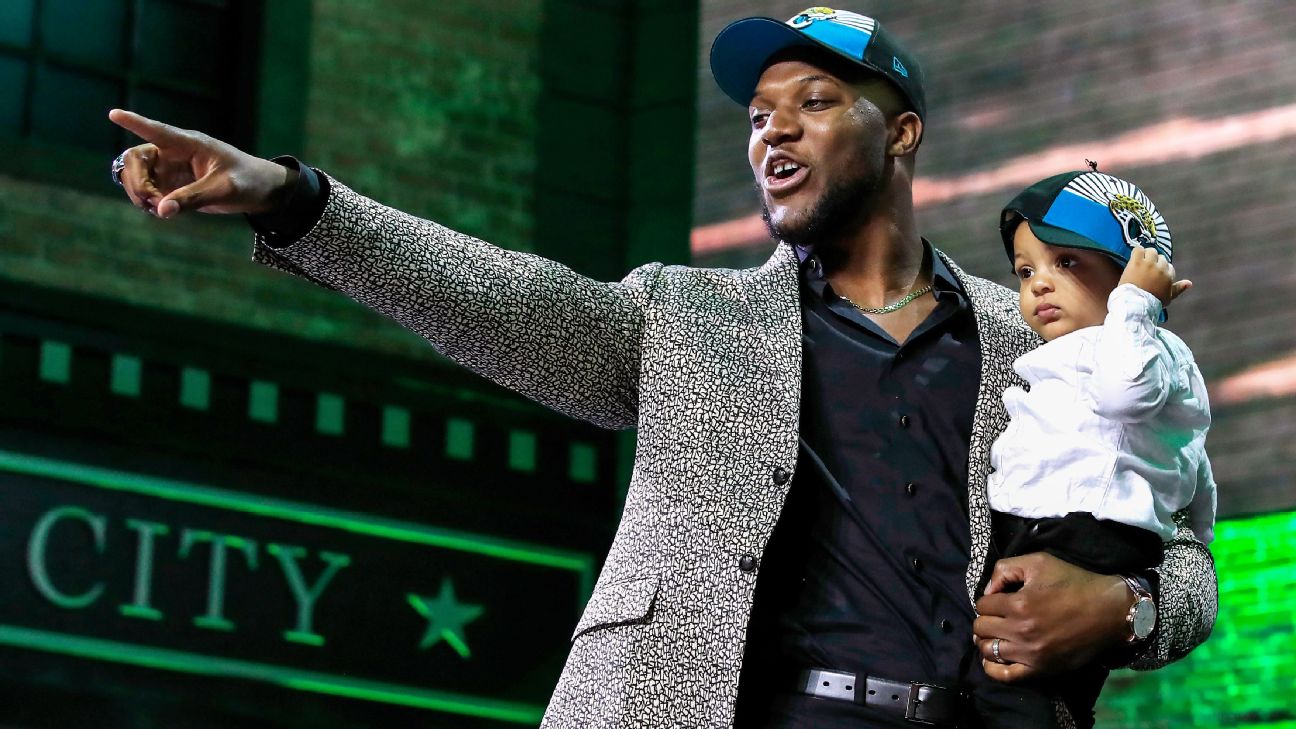 The "Least Surprising College" Award
8. Detroit Lions – T.J. Hockenson, TE, Iowa
The "Quickest to Acquire Team Spirit" Award
9. Buffalo Bills – Ed Oliver, DT, Houston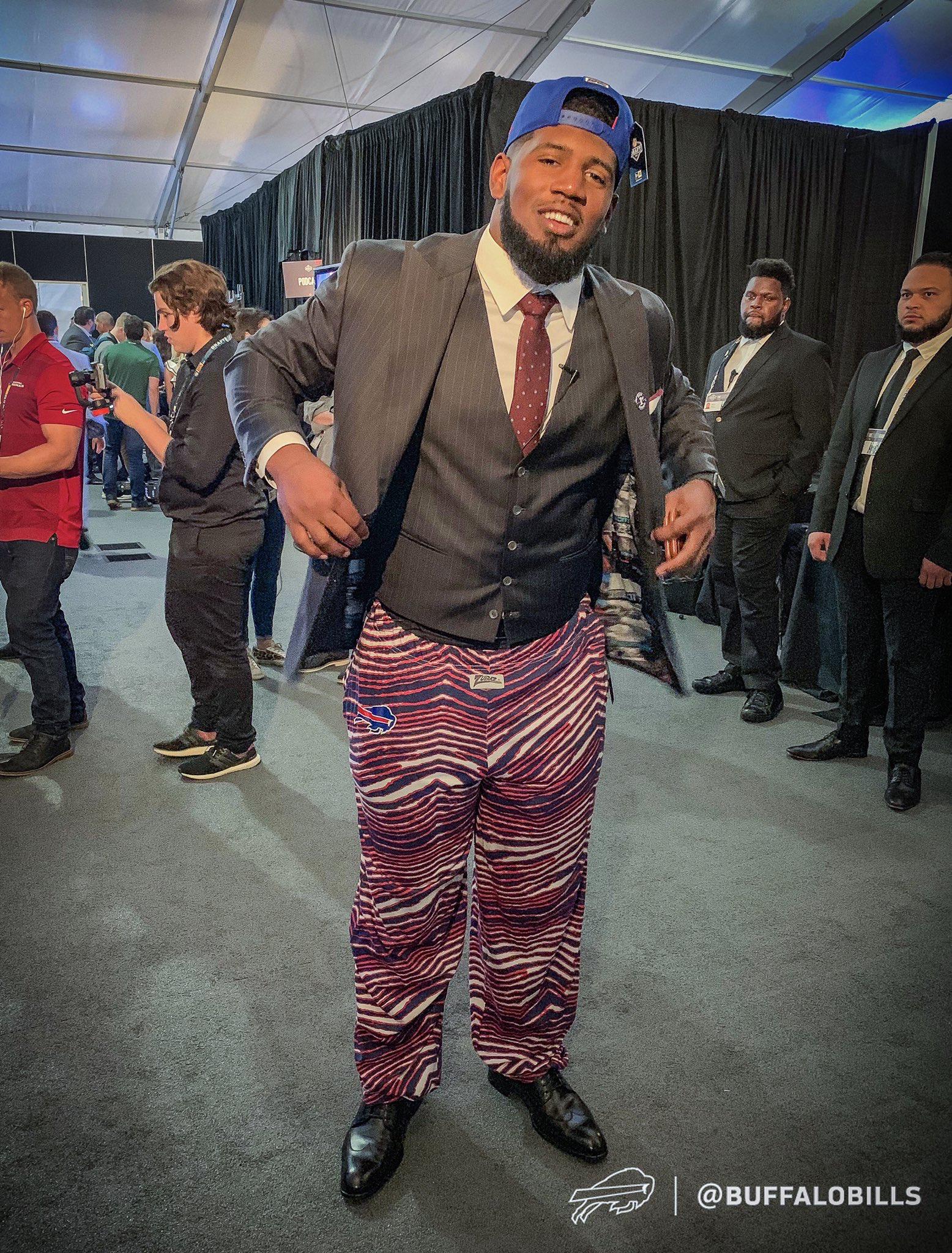 The "New Levels of Outrageous Draft Night Attire" Award
10. Pittsburgh Steelers – Devin Bush, LB, Michigan
The "Best-Matched Beard to New Team Colors" Award
11. Cincinnati Bengals – Jonah Williams, OT, Alabama
The "Wonderlic Score Almost Matched My Draft Position" Award
12. Green Bay Packers – Rashan Gary, DE, Michigan
The "Almost Did Us All a Favor" Award
13. Miami Dolphins – Christian Wilkins, DT, Clemson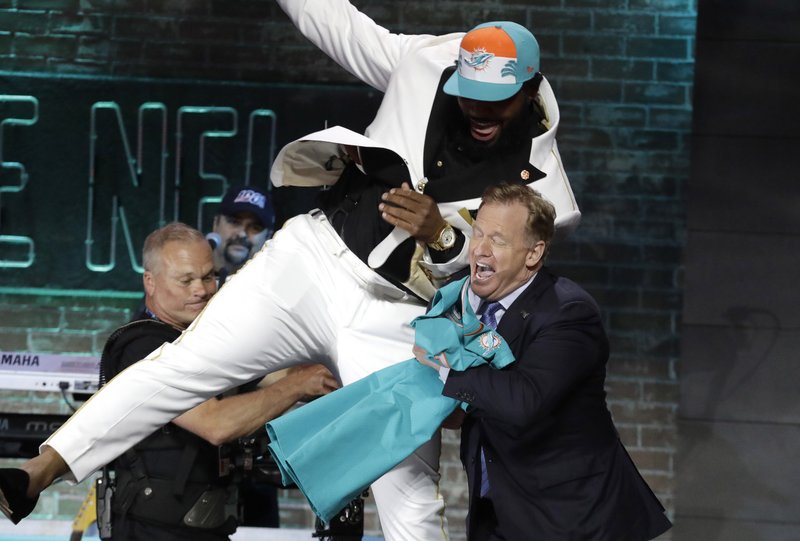 The "I Want to Put This Family in my Pocket" Award
14. Atlanta Falcons – Chris Lindstrom, G, Boston College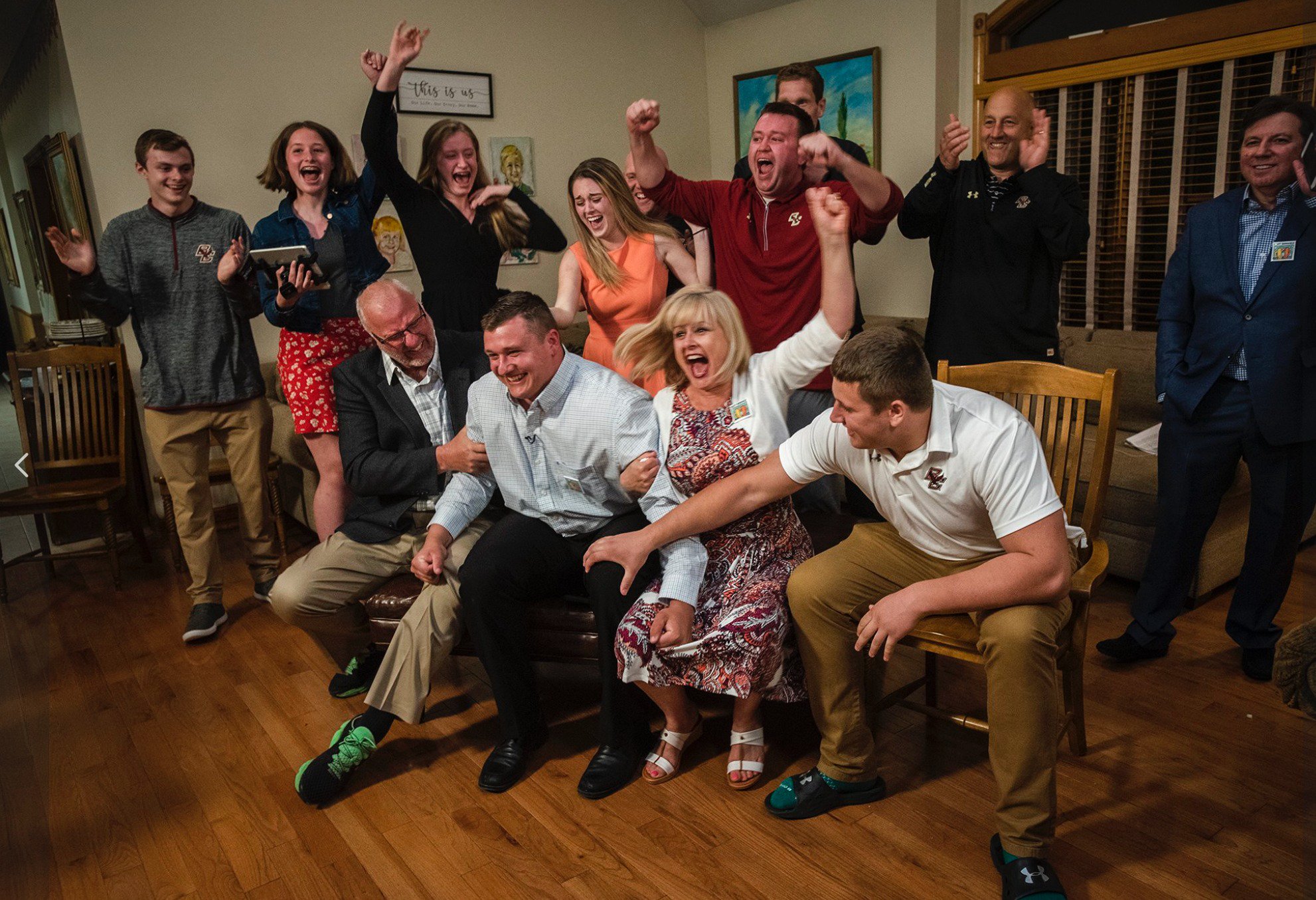 The "Most Likely to Throw for 400 Yards & 5 Touchdowns a Game vs. The Giants Twice a Year for the Next Fifteen Years" Award
15. Washington Redskins – Dwayne Haskins, QB, Ohio State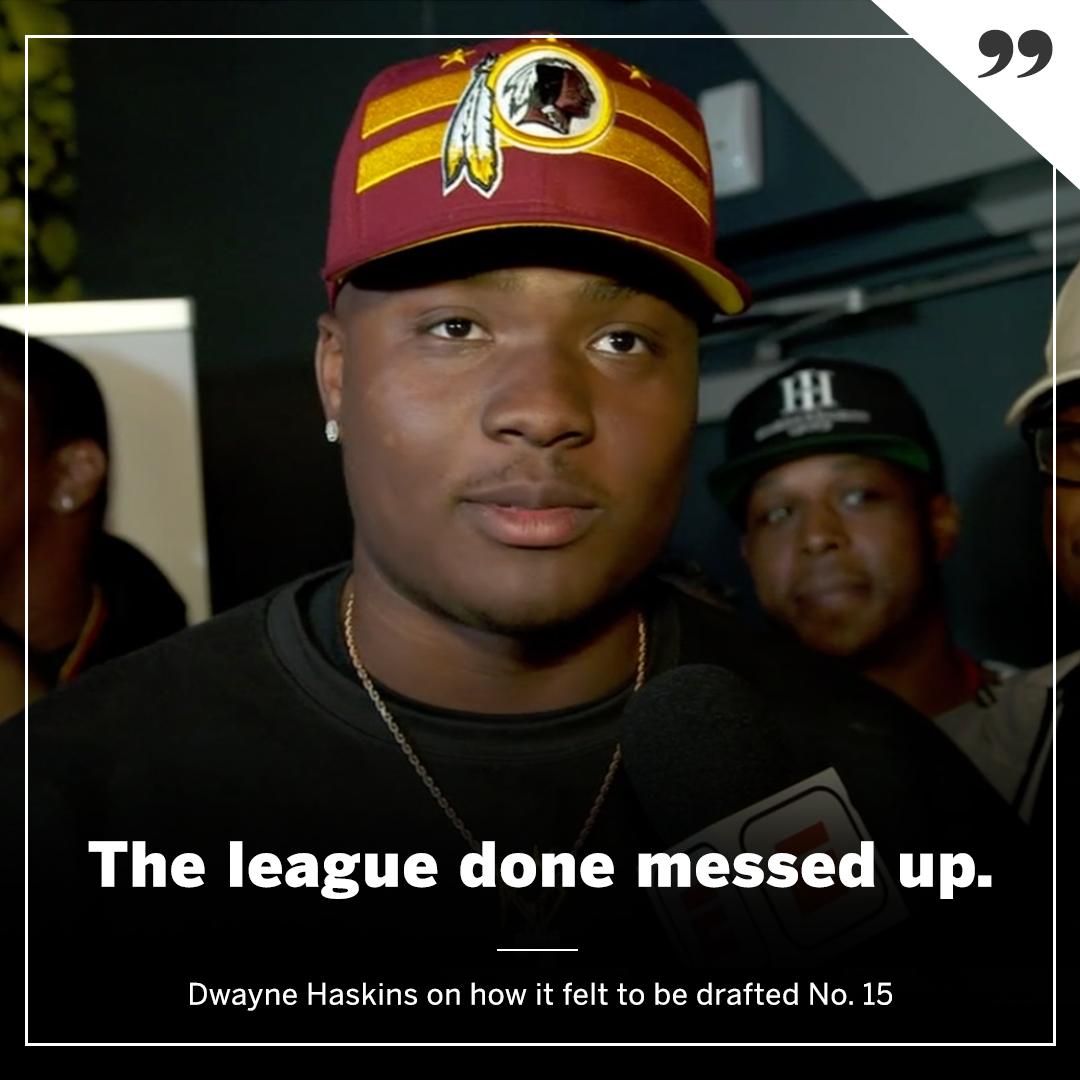 The "Most Electric Hype Man" Award
16. Carolina Panthers – Brian Burns, EDGE, FSU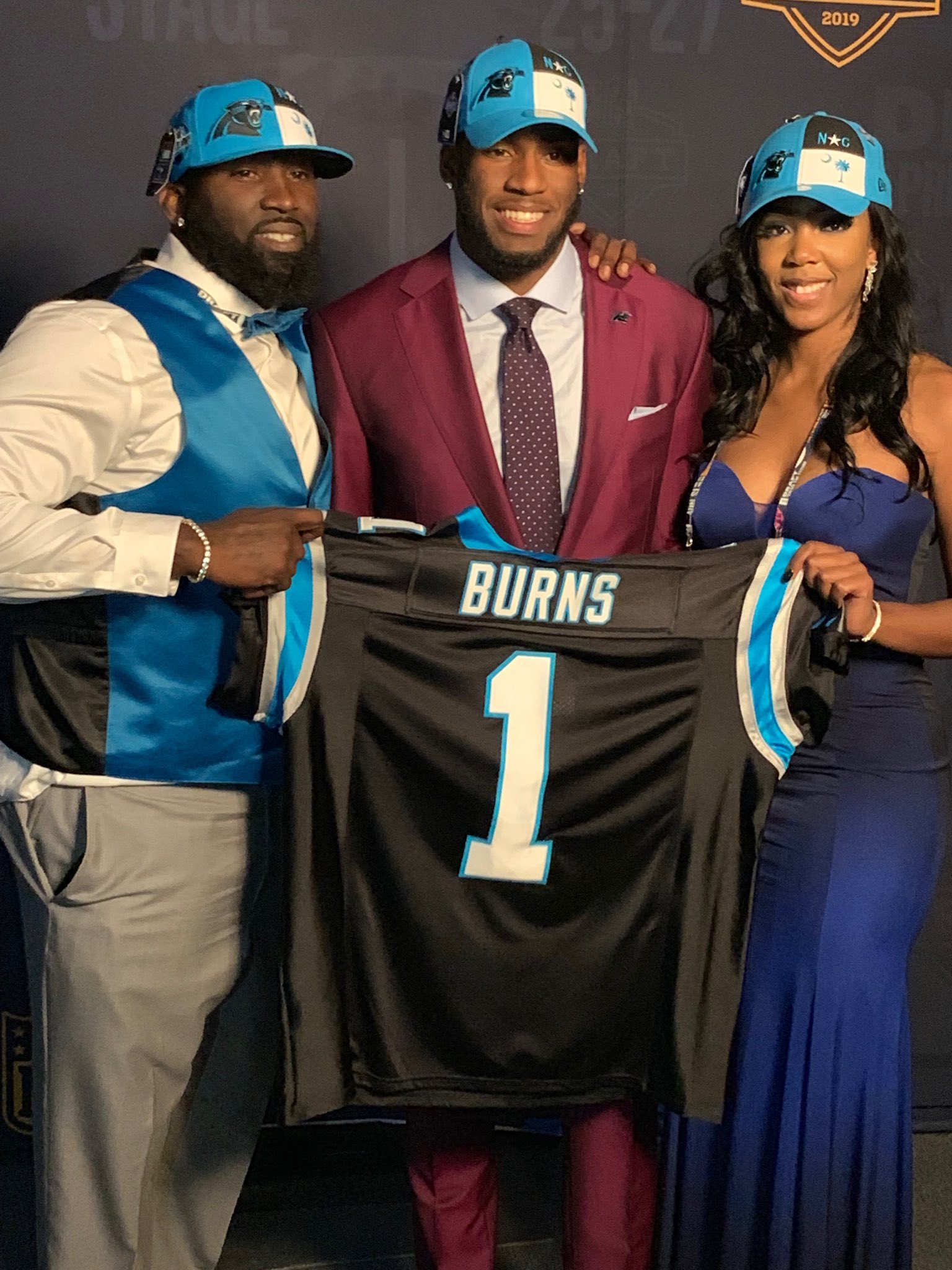 The "Player The Fans Might Cheer To Knock Out Their New QB in Rookie Mini Camp" Award
17. New York Giants – Dexter Lawrence, DT, Clemson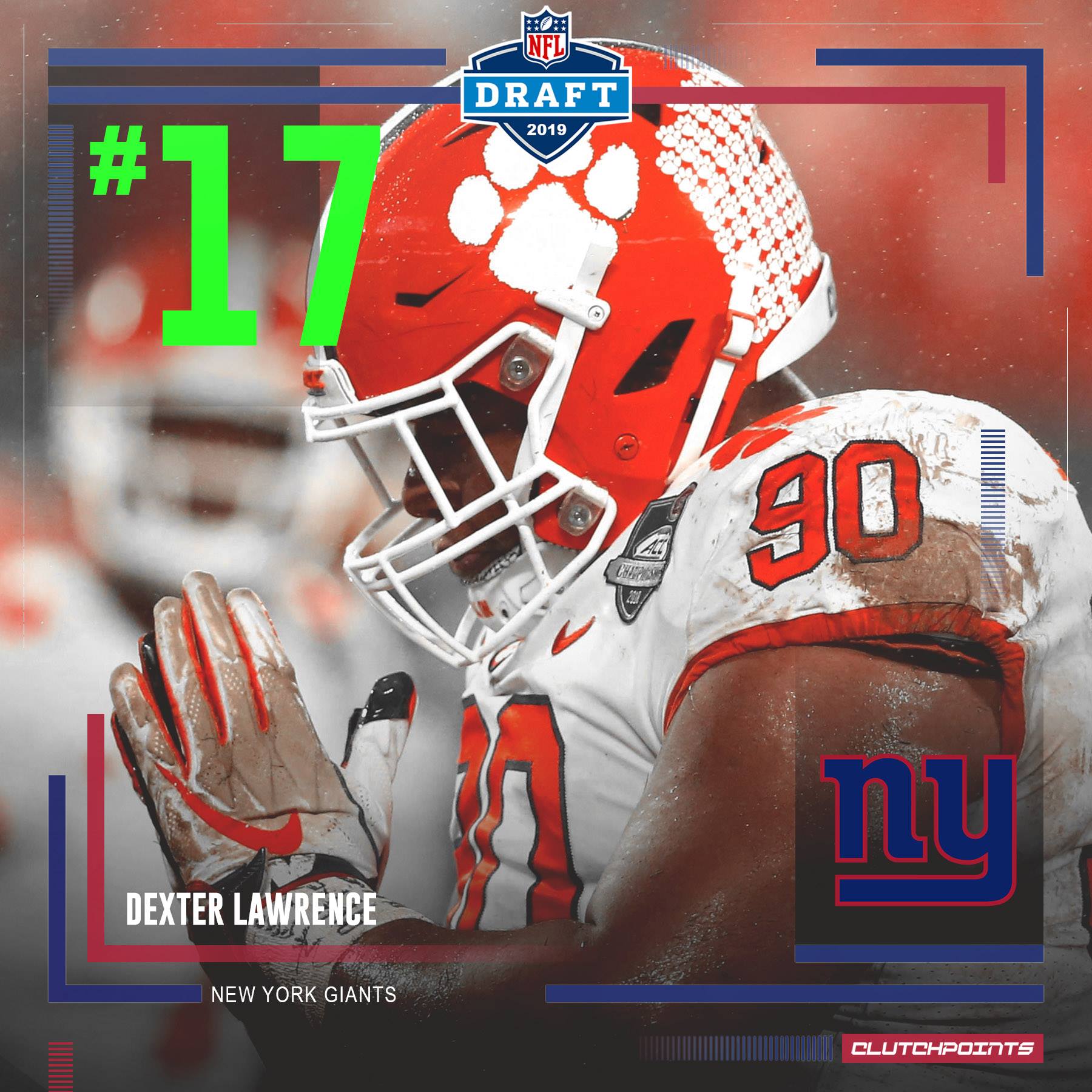 The "Most Center Name of All Time" Award
18. Minnesota Vikings – Garrett Bradbury, C, NC State
The "Just What The Hometown Crowd Wanted to See!" Award
19. Tennessee Titans – Jeffery Simmons, DT, Miss. St.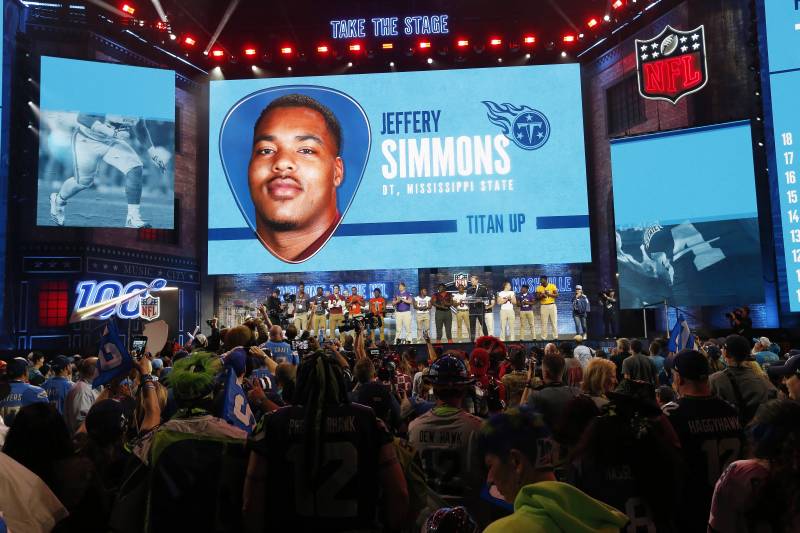 The "No Tight End Will Want To Play Anywhere But Iowa Now" Award
20. Denver Broncos – Noah Fant, TE, Iowa
The "Best Possible Safety Name to Replace 'Ha Ha Clinton-Dix'" Award
21. Green Bay Packers – Darnell Savage, S, Maryland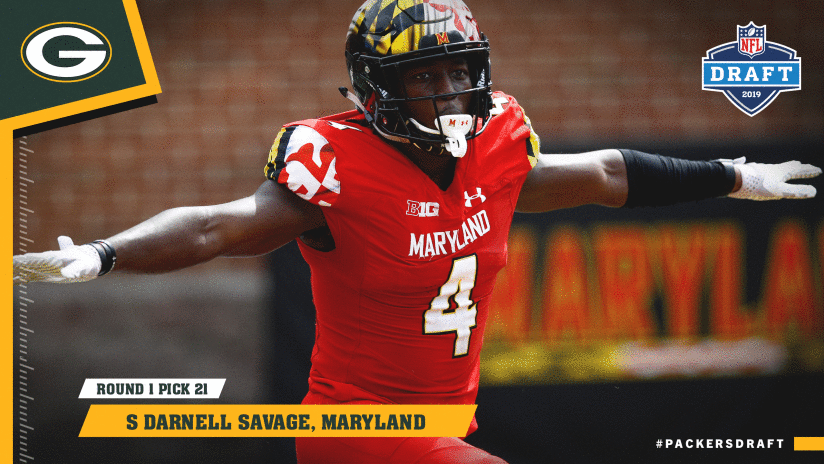 The "Thank God Philadelphia Sports Didn't Draft Another High Pick from the University of Washington" Award
22. Philadelphia Eagles – Andre Dillard, OT, Washington State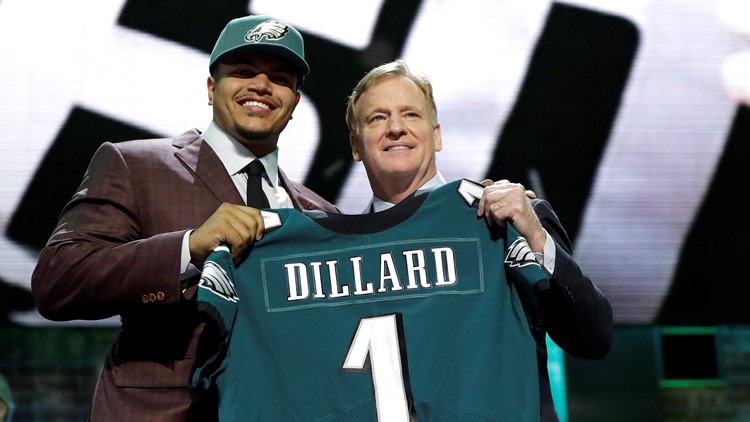 The "Second Alabama School to Go First Round" Award
23. Houston Texans – Tytus Howard, OT, Alabama State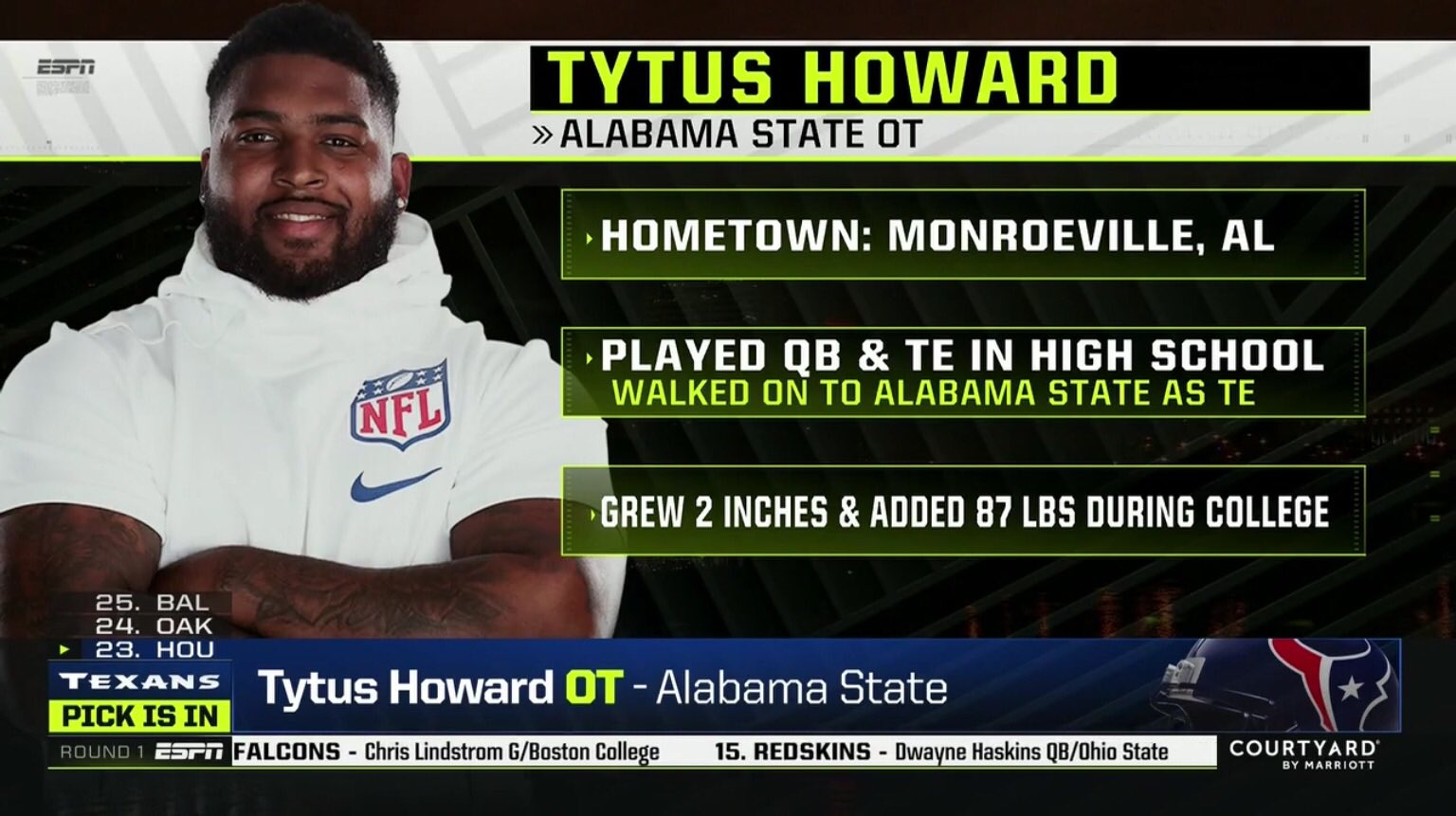 The "Who's Cutting Onions?" Award
24. Oakland Raiders – Josh Jacobs, RB, Alabama
The "A Year Too Late for Flacco's Long Pass Interference Throws" Award
25. Baltimore Ravens – Marquise "Hollywood" Brown, WR, Oklahoma
The "Wait Did Dan Snyder Actually Have Another Good Pick" Award
26. Washington Redskins – Montez Sweat, DE, Miss. St.
The "Best Coach Call" Award
27. Oakland Raiders – Johnathan Abram, S, Miss. St.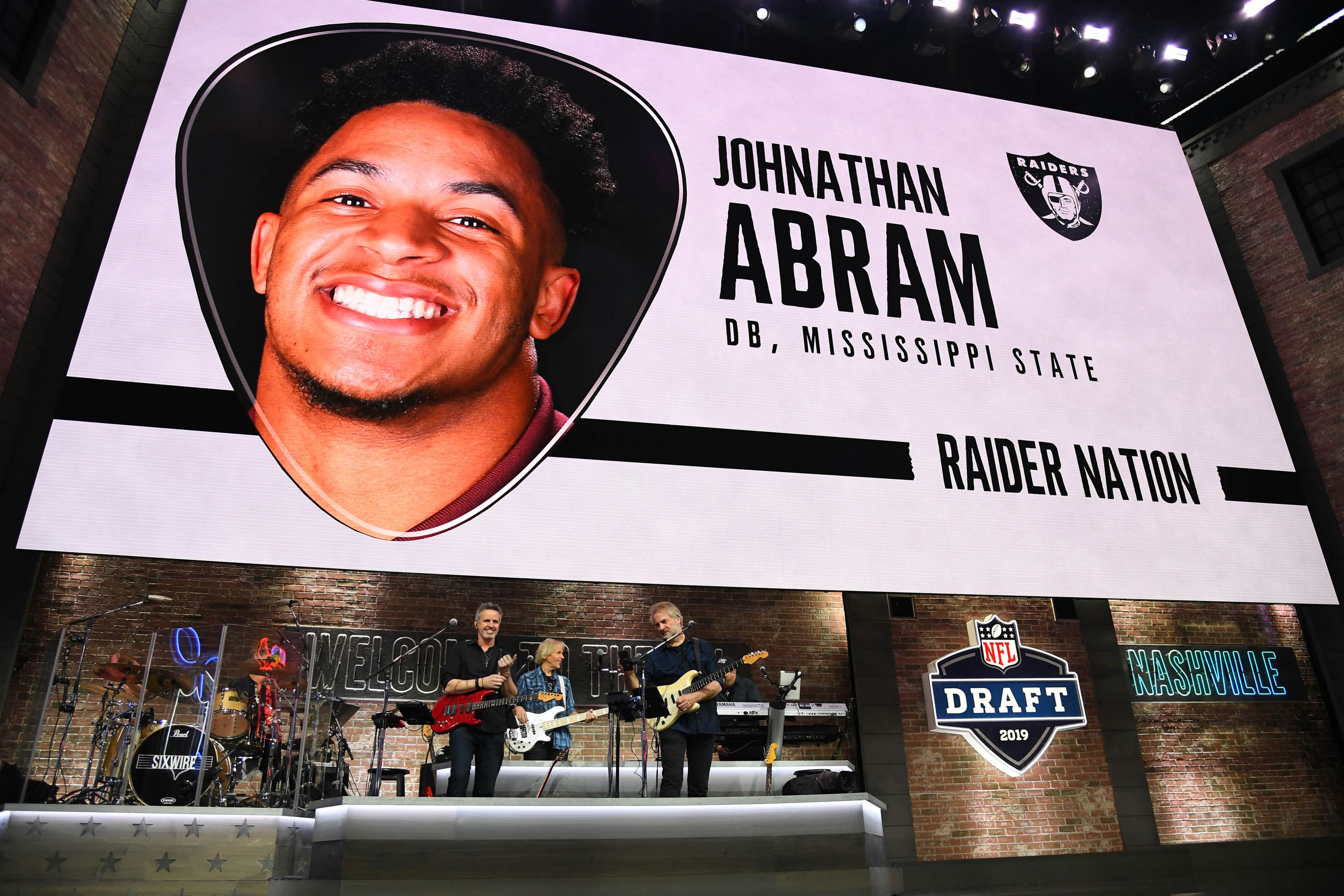 The "Probably Too Cool For the NFL" Award
28. Los Angeles Chargers – Jerry Tillery, DT, Notre Dame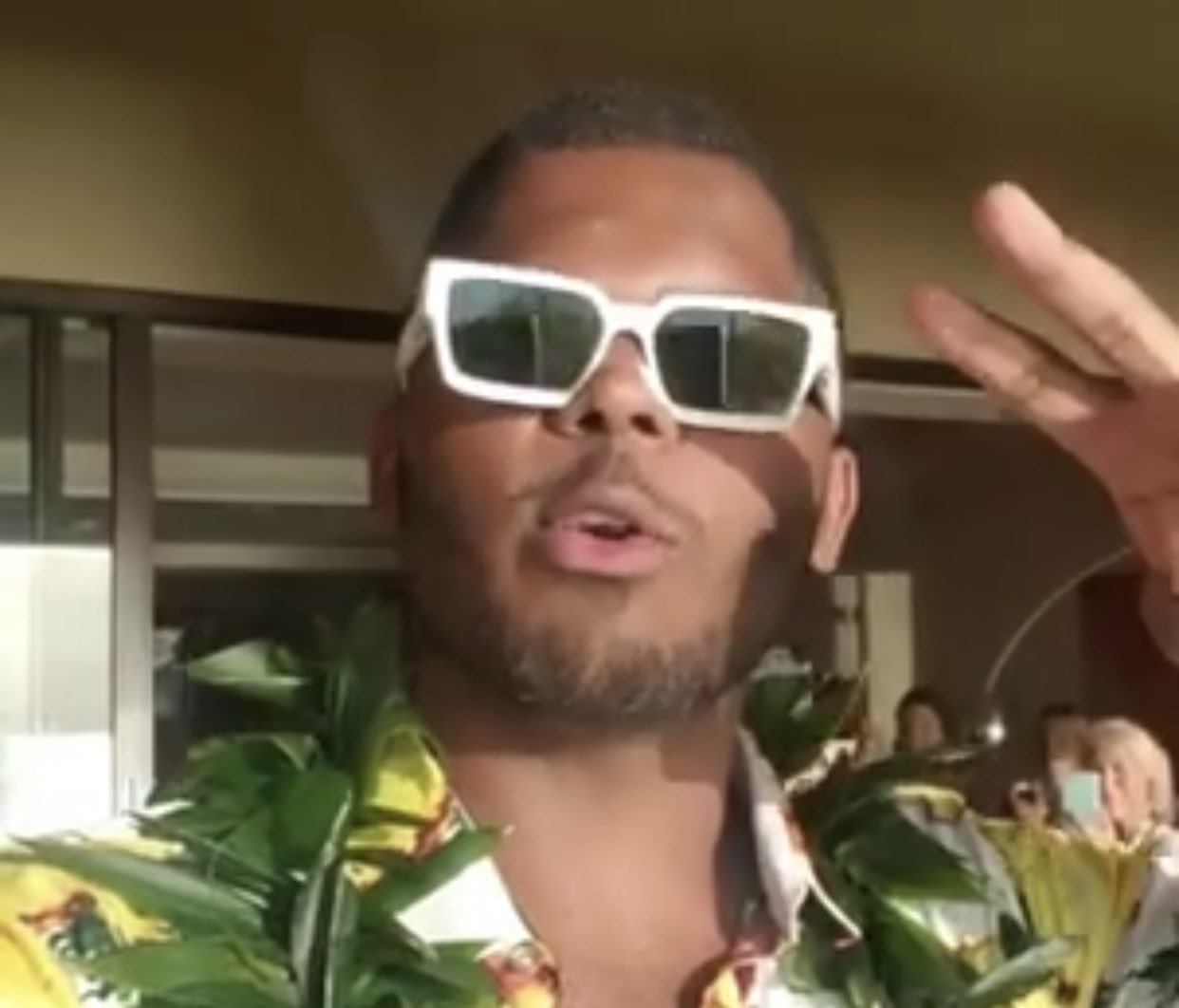 The "Of Course the Seahawks Picked a Player Most Didn't Project in Round One" Award
29. Seattle Seahawks – L.J. Collier, DE, TCU
The "Overcame His Shoes to be Selected Night One" Award
30. New York Giants – Deandre Baker, CB, Georgia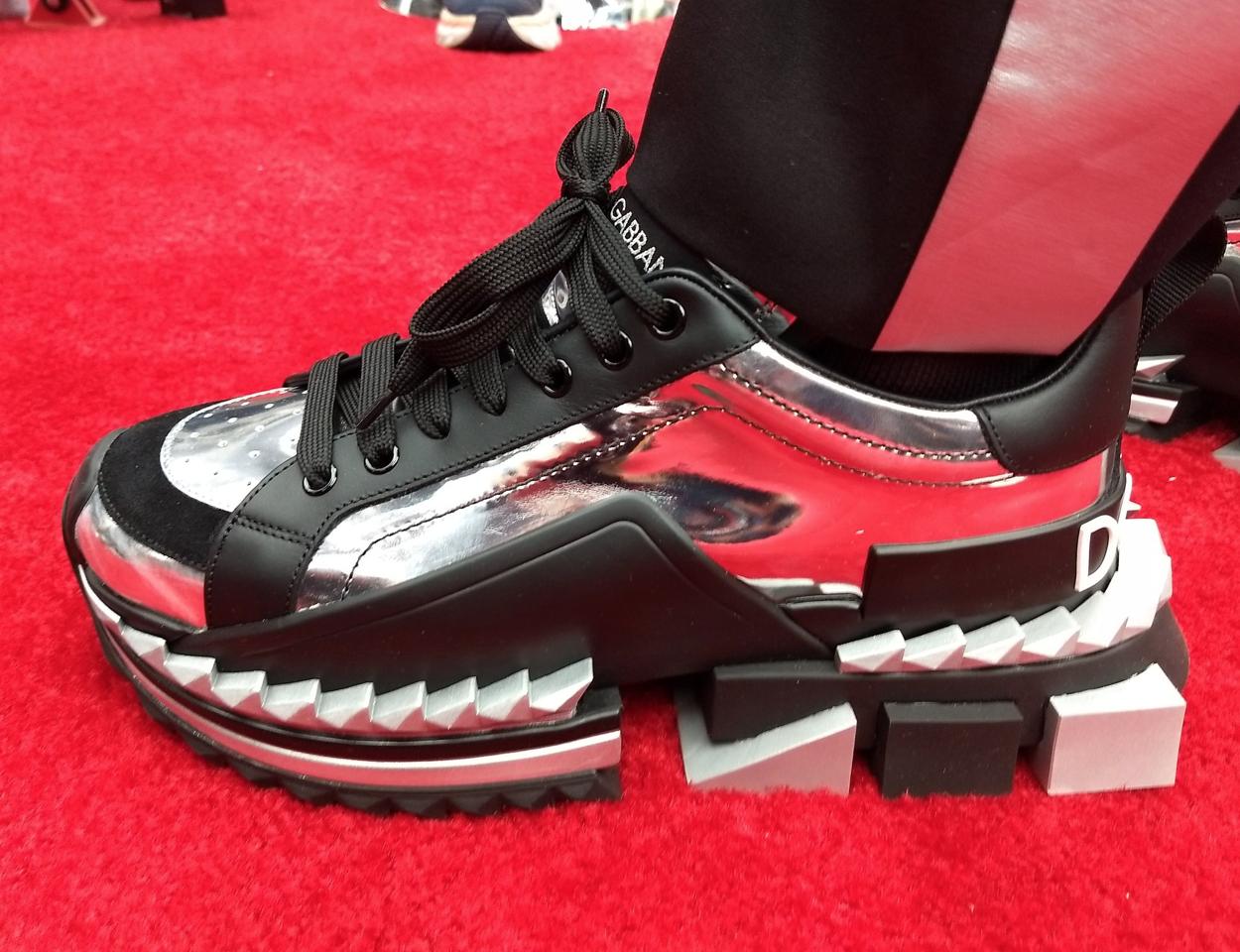 The "No Idea Who This Guy is But I Love Him Now" Award
31. Atlanta Falcons – Kaleb McGary, T, Washington
The "You're No Gronk But You'll Do" Award
32. New England Patriots – N'Keal Harry, WR, Arizona State