**This is my 69th blog. Just thought everyone should know how nice that is.**
The Main Event
#8 Penn State @ #2 Ohio State, 12:00 PM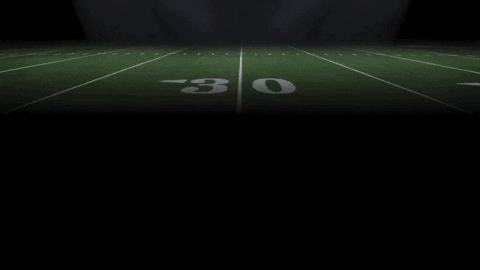 Ooooh yeah, that's right — it's BIG NUUUUUUDE SATURDAY, baby. From what I've gathered, every pregame show possible will be in Columbus tomorrow, and so will this girl, who's sure to provide you with the only pregame video content you'll need. Unfortunately for all of you, I will not be choosing to go nude, because it's going to be cold and gross as shit.
Let's not skirt around it — everyone and their mothers, fathers, and cousins twice removed think this game is destined to be a blowout… except for me. For better or for worse, my brain is physically not capable of operating under the assumption that Penn State will lose any game they play, ever. My mind cannot form those words so that they are able to come out of my mouth or fall off of my fingertips. In my defense, there's always a chance, because that's literally why they play the game. Ever heard of an upset win? You know, one of the most exhilarating parts of college football? Yeah, those happen.
"I'm NoT a BaD fAn, YoU'rE jUsT uNrEaLiStIc."
Fuck that! College football fans, by definition, are the most insane and irrational type of human beings there are. "Fan" is short for "fanatic," in case you forgot. You're the boring, rational weirdo trying to act like you're better than the rest of us by agreeing with the neutral parties and then celebrating anyway if we win. Don't give me that shit about setting low expectations and being pleasantly surprised, either. I'm perfectly okay with laying my heart on the line, ready to get run over by a freight train, every single week. Love is HARD.
This all being said, I'm not an idiot (okay well I am, but not necessarily in this context). I'm not blind — I have my contacts in the correct eyes this time. These eyes and this big ole brain are well aware that Ohio State continues to dominate while Penn State seems to regress. The pass rush has been stifled, the secondary has been exposed, and occasionally I wonder if our receivers' hands have been swapped out for actual bricks. But if you call for your team to get blown out before the game even begins, you're a no-fun loser and we shouldn't ever be friends, which would be a huge loss for you. That sucks. I'm fun.
Under James Franklin, who is confirmed horrible on the road against ranked teams, PSU is 1-4 against Ohio State. One loss was a blowout, and the other three were lost by a combined nine points — the last two years by one each after we blew enormous leads. The 2016 victory happened when OSU was ranked #2 and Penn State carried no ranking at all. Sweet mems.
Ohio State fans like to remind us Penn State fans that "we aren't their rival," which we are well aware of, but they're still our biggest game of the year. Eye tests go out the window. The intensity is heightened. The level of hunger is even greater than when I've gone more than two hours without a snack. Everyone knows hungry dogs run faster.
So while all of our eyes may tell us that this one is over before it begins, ANYTHING CAN HAPPEN, and this is the playlist I'll have pumping on my six hour drive to Columbus today:
This game is for all the marbles in the Big Ten East, and my guys know that they're being counted out from the start. This line is even more disrespectful than others are telling me that the Ohio State fans are going to be (luckily, my workout maniac travel partner of a father could beat all of them into next week if needed).
Plus, get a load of this:
Hmmm, interesting. There's no reason whatsoever for Ohio State to be feeling anything but confident right now, but IIIIII don't know about publicly asking that question, Jim! I actually saw this because one of our players retweeted it, so do what you will with that.
And what you will with this statement from my precious gem of a quarterback:
Clifford won a state championship in his home state of Ohio, but was never offered by OSU. Additionally, he's guaranteeing unrivaled preparation, instead of insinuating a curb-stomping, which feels like a better route to take, if you ask me — a fellow member of the team.
I won't be cocky like Dobbins, because when I did that with Minnesota, I lost money, the game, and my mind, but I'll take my boys and the points. If it's an outright win, the money I'd gain betting moneyline would not be able to make me feel much happier beyond the win itself — the absolute euphoria meter would already have exploded. Now is not a time for greed, but I'll be prepared for a drugged-out feeling, should it rush over me at any point around 3:00 PM EST.
Bonus Actual Factual Stat: Ohio State has failed to cover the past six years the week before facing Michigan — all six as a two-TD favorite or more. (h/t Chris Fallica)
PSU +18.5
Events Not Completely Lacking In Importance But Not Nearly As Exciting
Illinois @ #17 Iowa, 12:00 PM
We all know it's ~tough to play in Kinnick at night~ (unless you're Penn State), but they never say anything about 11 AM. Gotta think there's probably a few reasons for that.
This spread is so large that it makes me feel gross. And with my propensity to eat way too much when any sort of buffet is presented to me, I have plenty of experience with massive, nasty spreads.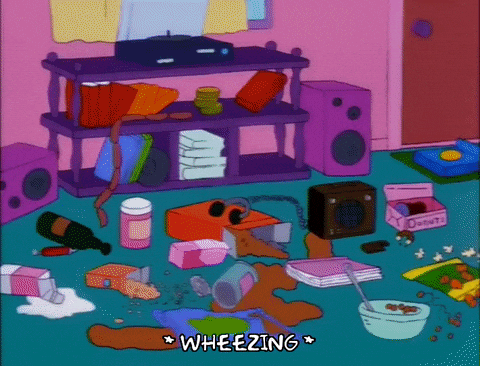 The Hawkeyes are coming off of their annual "even though we're gonna go 8-4 we're still gonna ruin someone's season" victory over Minnesota, so they're probably feeling pretty complacent at this point. On the other hand, since beating Wisconsin, Illinois is quietly on a 4-game win streak and already bowl-eligible for the first time since 2014.
Illinois has got some jungle juice steadily flowing, and Iowa ripped twenty-three consecutive shots in the form of their offense looking way-too-impressive-for-Iowa just a mere seven days ago. Iowa City? Hangover city. Bunch of birds flying into windows and shit. I'd make a joke about Illinois' mascot too but I still have no idea what the heck an Illini is. In the current state of stress and anxiousness I am in, I honestly just don't care enough to figure it out.
Bonus Actual Factual Stat: Illinois has won outright in their last three games as double-digit dogs. (h/t random dude on Twitter named Noah Yantis whose tweet appeared when I searched "illinois iowa")
Illinois +15.5
#13 Michigan @ Indiana, 3:30 PM
Indiana is like… kinda good, and I'm not just saying that because they had PSU right within their reach for sixty minutes last week. I assume they're fairly focused on the task at hand, facing a ranked team at home. Shea Patterson, on the other hand, has his mind elsewhere:
Seriously dude? You've been at Michigan for 36 years. Has no one media trained you even one time for like ten seconds? That's like the kiss of death. The naked eye (shout-out BIG NUUUUUDE SATURDAY) tells you that this is a prime look-ahead letdown spot, with The Game next week, and Shea just confirmed it.
Bonus Actual Factual Stat: Michigan has failed to cover the last three years the week before facing Ohio State — twice as a big favorite vs. Indiana. (h/t Bear again)
Indiana +9.5 (& maybe some ML if you're feeling frisky)
Boston College @ #16 Notre Dame, 2:30 PM
**HOT TIP ALERT!**
I got this piping hot DM from a Boston College student last week after I wrote my super inspiring blog about why we love college football. Despite the fact that most would say the outcome looks bleak for his Eagles, he couldn't be more excited to watch his team live and in person from South Bend tomorrow. You love to see that kind of diehard fandom. Being the wonderful fan that he is, coupled with an apparent high-quality taste in friends, I immediately trust in his insider knowledge. No further questions asked or statistical research needed. Grit > actual factual stats.
BC +19