They say that how you get them is how you lose them… Sure, I think "they" are usually referring to men cheating on women, but I'm going to reference it in terms of sports gambling, because apparently I know even less about that than I do the male species — a development I did not ever expect to make.
Every Saturday I win (some) money (sometimes), build up an extreme amount of confidence from the ~risky~ bets that have panned out, then turn around Sunday afternoon to have that confidence work against me as my cause of unfortunate death. Just as quickly as the money has been accumulated, it's been zapped into thin air with my hopes of getting married by the completely arbitrary age of 28.
How you get em… is how you lose em. Who is to say, though, that you can't just get em right back with another fantastic (relative term) Saturday? Recent history of mine would show that the gambling gods are to say exactly that, but you don't lose until you stop trying. People always tell me that I'll find a man when I stop looking, but that makes no sense. I'm not going to recoup these losses out of ignorance or an IDGAF attitude.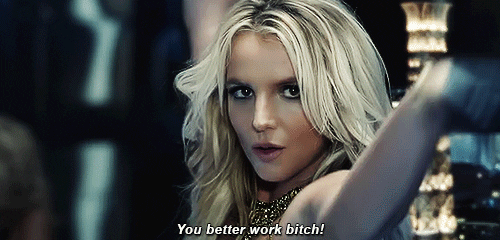 This Bitch's Big Bets
Purdue @ Penn State, 12:00 PM
A smart gambler would have hopped on this line when it was -14, which is exactly why I am sitting here staring down the barrel of -28.5, almost certain to put myself in a torturous position during what should otherwise be an enjoyable homecoming day. Yes, I will be at the game, once again, so be on the lookout for some great drunken twitter content as always.
The Boilermakers, or as I have so ignorantly dubbed them, Choo-Choo Trains, are rolling into State College on their last wheel today. Albeit, this is not saying much, but they got banged up last weekend, and not in the fun way. Their only notable player, Rondale Moore, will not be suiting up, and neither will his starting quarterback. One podcast described his redshirt freshman replacement as a guy who "likes to throw a lot of 50-50 balls," so expect a lot of turnovers and short fields for my guys to run up the score and keep Purdue from making a mark on it.
Penn State is 3-1 ATS this year (did you see when they covered by 52.5 last week?), and I don't expect it to stop here. I've been a hesitant fan thus far, and I'm NOT saying that Maryland is good, but damn, after last week, I am IN, neck-deep, and am ready for an absolute thrashing to unfold today.
"Caroline, you're such a homer, you suck at gambling, how can I trust anything you say, waaaah…" No, I am a very informed person on a subject that I also happen to let control my happiness. Get it straight.
28.5 is a lot of points, but so is 28.5 tequila shots, and I'm not letting anyone stop me from divulging in either one this morning (might be exaggerating on the latter). Purdue coach Jeff Brohm called Penn State's offense "productive" earlier this week… that's all, productive… can't imagine that makes anyone in State College happy. TAKE PENN STATE -28.5!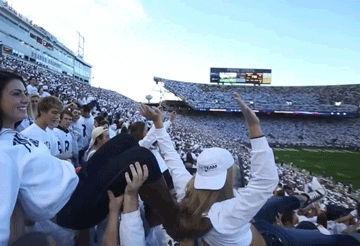 Iowa @ Michigan, 12:00 PM
This game intrigues me. Not only because the two teams are PSU's next victims opponents, but also because Michigan is laying 3.5 at home with a raging fire burning underneath the seat of Jim Harbaugh's khakis (luckily, I'd estimate that he has 1,000 pairs in his closet).
With a bounceback (lol, are we actually calling it that?) victory against Rutgers last week, I'm assuming that Michigan is feeling at least a little better about its Badger-induced wounds, but is still out for some bird blood. A dominating win over Rutgers is like accepting drinks from an ugly dude at the bar — you'll take it all day, act really excited and gracious about it in the moment, but you can't stop staring at his cute friend and will stop at nothing to make sure he's the one you're taking home later. Michigan will not be settling for the brief hit of satisfaction and self-assurance that Rutgers gave it, and will be in a hot, confident, and drunken pursuit of a tall glass of Iowa this afternoon. Michigan -3.5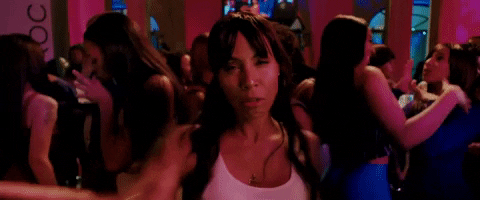 The Other Guys
Maryland @ Rutgers, 12:00 PM
…better known as the Toilet Bowl. Last Friday, Penn State wiped the floor with Maryland and their sad little blackout, and they'll be looking for a bounceback. As mentioned earlier, Buttgers makes a pretty good launching pad, especially coming fresh off an early-season coach firing. Maryland -13.5
Auburn @ Florida, 3:30 PM
I have been a Kyle Trask stan ever since he came into the game vs Kentucky, I placed a moneyline bet on Florida to come back at +420, and he showed OUT. The line is 2.5, and even though my "no small stuff" had a reality check when I lost on Seattle -1.5 on Thursday, I will never let go of it. Florida ML
Virginia Tech @ Miami, 3:30 PM
Did you see the fake punt Duke ran up 28 against VT last Friday? DUKE. Miami -14
Northwestern @ Nebraska, 4:00 PM
This game screams "B1G Unders!!!!" After stupidly taking the over last week when Northwestern battled Wisconsin, this feels like a breath of fresh air that I can calmly inhale and exhale without getting excited by too many plays. Except for bomb ass punts. Under 49
Georgia @ Tennessee, 7:00 PM
I can't take two huge favorites in one week, but I can tell you that I would not be shocked in the least if the Dawgs hit the over in this one by themselves. Tennessee will Volunteer as tribute in this beatdown. Over 51.5
Pittsburgh @ Duke, 8:00 PM
As weird as I feel saying this, Pitt is not getting enough credit here. I'm totally not saying this because they almost beat Penn State. Nope. But they are de facto co-National Champs with Cincinnati right now, so seeing them as an underdog is weird. 4 inches points is tiny. No small stuff. Pitt ML