Over the past week, the NFL Combine has gone by in what feels like was the blink of an eye. Half-naked men have been measured, interviewed, and tested in a nationally televised meat market that also happens to be a great Saturday morning hangover cure, in case you were wondering for next year. It's not free agency, it's not the Draft, and it's certainly not actual football, but oh boy, it is something to feast your tired eyes on.
As the several-day event commenced, I was curious about what the "experts" had to say about my wonderful men from Penn State. After venturing onto NFL.com and clicking around a bit, I subsequently stumbled upon the following "weakness" that was listed on the profile of RB Miles Sanders:
"Gets too cute in the hole sometimes."
Since I am 24-going-on-15, I laughed quietly to myself in public after reading this phrase, and I imagined what other strange statements were being made across all Combine participants' profiles. Anxious for more, I decided to dive deeper and uncover the most confusing, outlandish, and smirk-worthy strengths and weaknesses that were listed for these NFL hopefuls.
There was a lot more analysis similar to the above, and a whoooole lot of cringeworthy body-shaming. Pretty disgusting to see that still floating around the depths of the internet in 2019, but the NFL does not play by the rules of normal society. Now that the Combine has ended, we've all heard plenty about "oily hips" and "cerebral players," but all of the true intrigue among Combine jargon lies online in the fine details embedded into NFL.com. Luckily for us, the natural benders and twitchers will still be hot topics of conversation — that are certain to come up on your lunch breaks — all the way up until the NFL Draft in late April.
Strengths
Malik Carney – EDGE, UNC: "Rakes at the football like he's starting a lawnmower."
Not only is this a great technique, but it also lets you know that he's a real blue-collar guy that grew up using a standing lawnmower rather than a fancy sit-down one.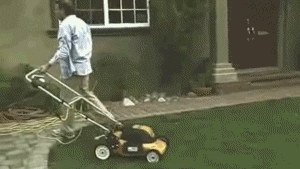 Paul Adams – T, Missouri: "Above average pull quickness."
Exceptional ability to prevent unplanned pregnancies is always a cool trait, especially at the beginning of your NFL career when there's already enough on your plate as it is.
Joe Giles-Harris – LB, Duke: "Funk bringer when he gets a chance to bang."
Is this Fifty Shades of Grey? I didn't read the book, but the movie sucked and no part of this franchise should be infiltrating our football.
Dawson Knox – TE, Ole Miss: "Workout freak-daddy with good explosion and speed numbers."
Ed Oliver – DL, Houston: "Freak-daddy workouts expected for quickness and explosion testing."
First — weird. Second — I thought we were supposed to call her daddy?
Bryson Allen-Williams – LB, South Carolina: "Hard backside crash like a heat-seeking missile."
Oh okay, so like a night after Chipotle.
Sione Takitaki – LB, Brigham Young: "Plays every play like it could be his last."
Bonus: this may also be painted on a pastel-colored canvas that hangs above Sione's bed next to his "Live, Love, Laugh" tchotchke.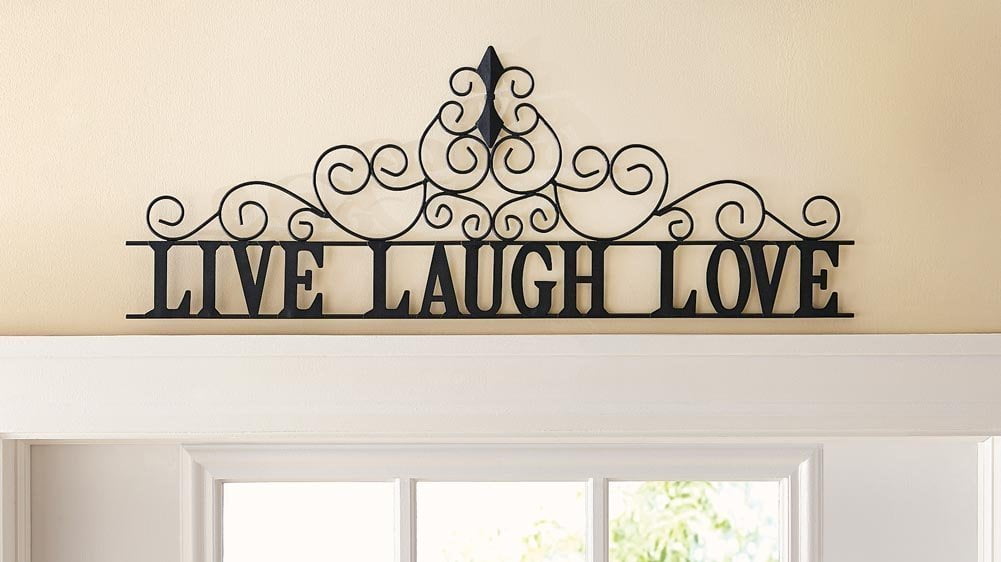 Ben Powers – OL, Oklahoma: "Has a self-professed love for 'taking a grown man's dreams and crushing them' on the field."
Forget football, I need to start taking dating advice from this guy.
Mecole Hardman – WR, Georgia: "Appears to hear footsteps."
This is not something to be joked about or taken lightly — he could have mice in his apartment, which is a very serious issue. It's not always just paranoia, trust me.
Porter Gustin – EDGE, USC: "Work regimen and nutritional plan are legendary."
The existence of D.K. Metcalf has rendered this statement completely false until the end of time.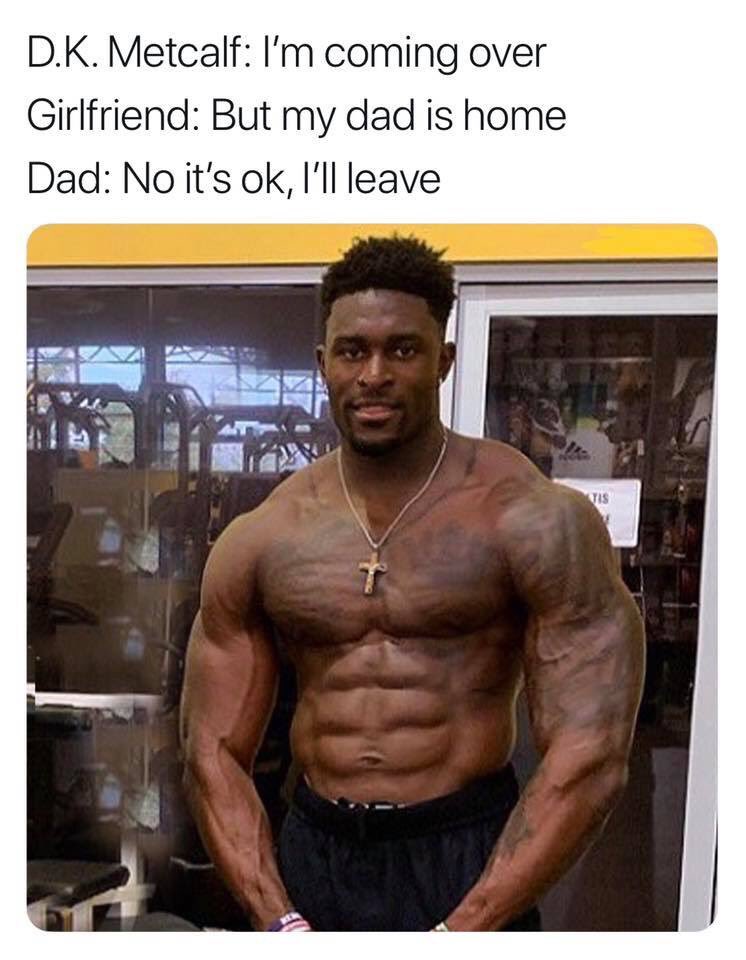 Ben Banogu – EDGE, TCU: "Good awareness of pocket depth."
One of the absolute worst feelings is trying to shove your phone in a jeans pocket that could barely fit a miniature tootsie roll in it. We'd all have an easier and less awkward time if our awareness mirrored that of Mr. Banogu.
Nick Bosa – DL, Ohio State: "Sawed-off frame with Venice Beach musculation throughout."
I just had to wipe the drool off of this observation.
Ryan Connelly – LB, Wisconsin: "Went to Wisconsin."
That's it. That's the entire strength. I double-checked to see if he was an offensive lineman, or if the writer went to Wisconsin, but neither checked out. This was all we got. I guess cheese is pretty sweet, but it's kind of been on the hot seat recently.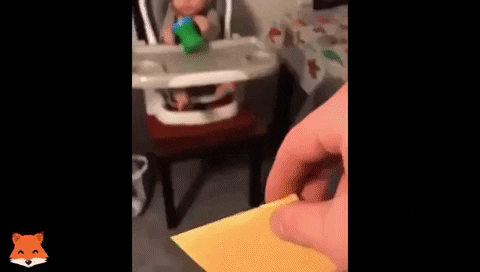 Justin Layne – CB, Michigan State: "Aware and awake with plus football IQ."
Alive and breathing: the new standard for NFL cornerback play.
Tyree Jackson – QB, Buffalo: "Can 'Mahomes' off-balance throws into completions while scrambling."
Using "Mahomes" as a verb? Sign me up, and draft this second coming of Jesus at #1 overall. (Now I'm drooling.)
Greg Gaines – DL, Washington: "Willing and able to snack on double teams."
Technically speaking, human cannibalism does not warrant a criminal charge, so this is actually a more legitimate strength than you may think upon first glance.
Jaquan Johnson – S, Miami: "Passionate halftime speech sparked team against Florida State."
Would love to see this guy in a speech-off against Jameis Winston. Even better, put them on the same team and watch as the Bucs miraculously never again lose another game.
Weaknesses
Zach Allen – DL, Boston College: "Has to rely on effort over athleticism."
Ryan Davis – WR, Auburn: "More try-hard than naturally gifted runner after the catch."
"Hard work beats talent when talent does not work hard." Isn't that how the saying goes? Now we don't want players to give effort and would prefer that they just fall back on natural abilities? Make up your minds.
Jamal Davis, EDGE, Akron: "Has tendency to use helmet as a weapon."
As long as he doesn't smoke any weed, I can't see him doing anything violent enough that would garner a substantial suspension, so that does not strike me as a weakness.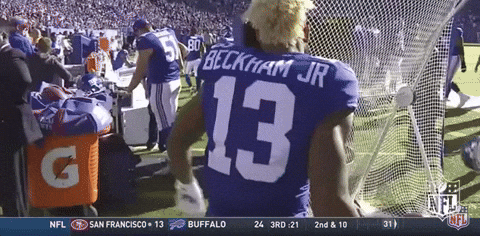 Forget hands — all the cool kids are throwing helmets in today's NFL. Bonus points if it's at an intimate object that did nothing to deserve such pain and ridicule.
Azeez Al-Shaair – LB, Florida Atlantic: "Looked bigger and stronger on tape this season."
Glad that someone else could confirm for me that the camera does indeed add ten pounds and I don't actually look like I do in the photos I took the other day.
Zedrick Woods – S, Ole Miss: "Short strider who looks like he's running on a patch of ice."
Weakness? Being able to walk on ice without wiping out, falling into an involuntary split, and breaking your tailbone is a feat in itself. This guy is running?! Is he super human??
Josh Allen – EDGE, Kentucky: "Length doesn't always show up like it should."
If I had to guess, he just had too much whiskey on those days. He's fresh out of college, and like many of us, still trying to manage his drinking habits — let's not alcohol-shame here.
Jeff Allison – LB, Fresno State: "Feet don't twitch."
Would it not be more concerning if they did?
Nasir Adderley – S, Delaware: "Can be over-responsive and would benefit from greater patience."
This is what my friends say about my shamelessly loose texting habits.
Sheldrick Redwine – S, Miami: "Seemed to be sleep-walking in Boston College game."
Not a doctor, but I believe this can be fixed one of the -pams or -dones.
CeCe Jefferson – EDGE, Florida: "Plays hard but unable to access juice."
No juice? We don't want him to get suspended, do we? Keep him away from those Clemson players, too.
Hijalte Froholdt – OL, Arkansas: "Missing glass-chewing mentality as a finisher."
I have to agree that this is a weakness, since this type of toughness is the kind that gets you into ultra-exclusive clubs.